See All The 'Fantastic Four' Powers In New Commercial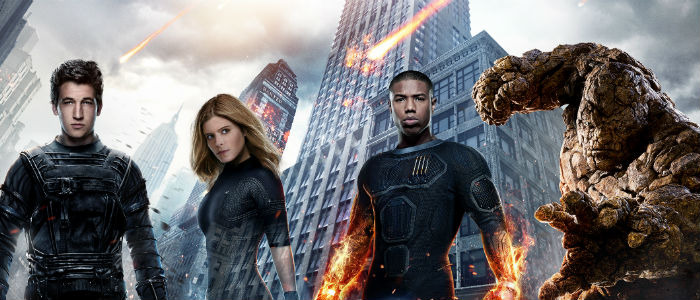 So far, the trailers for Josh Trank's Fantastic Four have shown us brief glimpses of the characters'  powers. We haven't really gotten a chance, however, to visually study each ability. We now have a pretty decent chance to do that in a very odd place. Movietickets.com has released a commercial featuring the Fantastic Four and, for twenty seconds, it's probably the best look yet we've seen from the movie...until it becomes an app commercial. But for 20 seconds, you get a really great look at what Josh Trank has in store for us on August 7. Check it out below.
Here's the commercial from MovieTickets and Fox.
Fantastic Four Commercial
Fantastic Four, directed by Josh Trank, opens August 7. It stars Miles Teller, Michael B. Jordan, Kate Mara, Jamie Bell and Toby Kebbell:
FANTASTIC FOUR, a contemporary re-imagining of Marvel's original and longest-running superhero team, centers on four young outsiders who teleport to an alternate and dangerous universe, which alters their physical form in shocking ways. Their lives irrevocably upended, the team must learn to harness their daunting new abilities and work together to save Earth from a former friend turned enemy.