Amy Schumer Will Co-Write And Star In An Action Comedy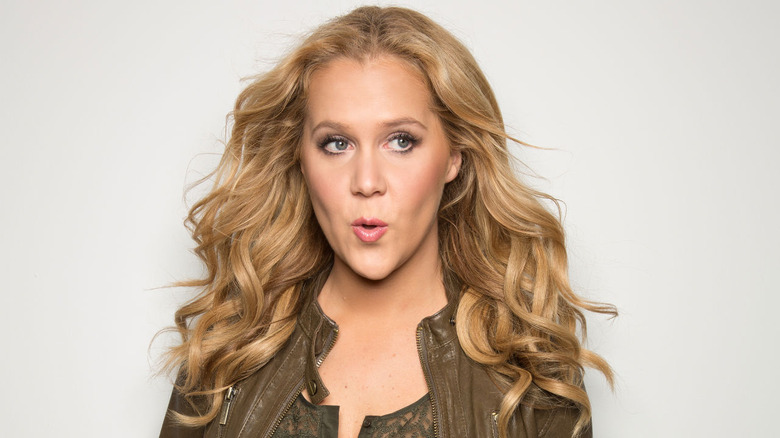 Amy Schumer's first starring film role, Trainwreck, hasn't even hit theaters yet but the superstar comedienne is already setting up her next gig. She'll co-write and star in a mother-daughter comedy at Fox. Paul Feig, the director of Bridesmaids, will produce. In typical Feig fashion, it's an action comedy. Read more about the new Amy Schumer movie below.The Hollywood Reporter broke the news of the new Amy Schumer movie, which she's co-writing with her sister, Kim Caramele. Katie Dippold, who wrote The Heat and is working on Ghostbusters, wrote the original script but Schumer and Caramele will rework the movie to be more in Schumer's voice – aka, very vulgar and funny.
As for the story, the THR says it's "an action-comedy in the vein of Feig's The Heat and centers on a mother-daughter duo trapped in a vacation gone wrong."
There's no director or co-star yet attached, and likely won't be until the script is done. But if Trainwreck is as big a hit as some people are expecting, this could end up being a summer tentpole, especially if they team Schumer with another major star. Imagine her and say Meryl Streep in a big budget, R-rated action comedy about a mom and daughter? Something like that could be awesome.
Are you looking forward to Schumer continuing her Hollywood career?