How Can You Get A 3D Printed Jason Statham Mask?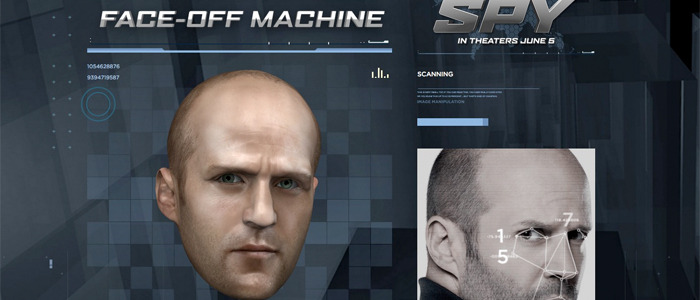 If you've ever watched The Transporter, Crank, or The Expendables and wished you were Jason Statham, then we have some good news. Thanks to a pretty odd promotion from 20th Century Fox for next month's action comedy Spy, you can get plans for a 3D printed Jason Statham mask. Disclaimer: Whatever you decide to do once that mask is in your possession is up to you, and we are not responsible.
Find out how to get a 3D printed Jason Statham mask after the jump.
Spy doesn't arrive in theaters until next month, but since it premiered at South by Southwest, some details are already out there. In case you haven't seen the trailer (you can still watch it here), Jason Statham is one of the hot-shot spies rendered useless when the villain (Rose Byrne) obtains a list with the identities of all the active agents. That's when analyst Melissa McCarthy is called into action.
Statham's character isn't a fan of bringing this "lunch lady" into the action. One of the suggestions he has to get around the little problem of having his cover blown (as you can see in the video above) is to just use "the Face/Off machine." And because we've seen Mission: Impossible, we know exactly what he's talking about. Unfortunately, the mask-making device isn't real in Spy.
But here in the real world, we have the next best thing. Over at FaceOffMachine.com, you can download a file with a 3D rendering of Jason Statham's face. And if you happen to have access to a 3D printer, you can create your own Jason Statham mask. So if you've been looking to commit some crimes and just want to blame it all on someone who probably wouldn't have to face any real consequences, it sounds like your time has come. Or maybe your significant other has some kind of Jason Statham fetish that you can now realize. And with this mask out there, it just got a lot cheaper to have Jason Statham appear in your movie too. The possibilities are endless!