'We Are Your Friends' Trailer: Zac Efron Takes On The Future As A DJ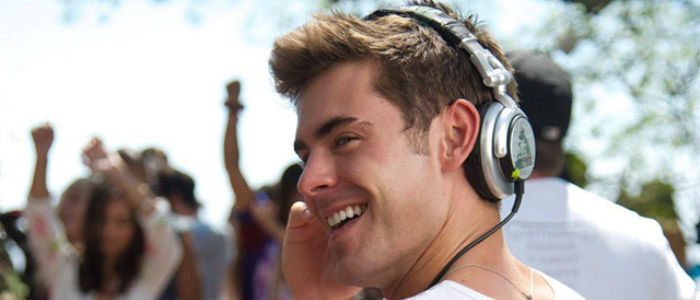 You can tell a lot about a generation by their coming of age movies. Rebel Without A Cause, American Graffiti, The Breakfast Club, Clueless, Mean Girls; films like these have become symbols of their respective times. This current decade already has a few contenders for that title (Boyhood, for example) but writer/director Max Joseph is definitely hoping to capture that magic with We Are Your Friends.
The film stars Zac Efron as a struggling twenty-something who is trying to make his mark as an electronic DJ. That's a sentence that may turn off lots of readers, and the trailer won't do much to change that. It's a slickly produced story, set in Los Angeles, co-starring Emily Ratajkowski, Jon Bernthal and Wes Bentley. But maybe Joseph – who co-directed Catfish and is making his feature debut – has something to say. We Are Your Friends opens August 28, check out the first trailer below.
Thanks to Warner Bros. for the trailer.
We Are Your Friends trailer
We Are Your Friends looks like one of those movies that's either going to really work or really miss. If Joseph has crafted characters that are relatable and down to Earth, then put them into this unknown world, maybe the audience will have an emotional connection to them. But if the characters don't connect, the movie won't. I'm really hoping for the former. You know I'll always root for Efron to be the star he deserves to be.
Here's the official info on the film:
From Warner Bros. Pictures and Studiocanal comes the romantic drama "We Are Your Friends." The film marks Max Joseph's (MTV's "Catfish: The TV Show") feature film directorial debut, and stars Zac Efron ("Neighbors"), Emily Ratajkowski (upcoming "Entourage," "Gone Girl") and Wes Bentley ("Interstellar," "The Hunger Games").
"We Are Your Friends" is about what it takes to find your voice. Set in the world of electronic music and Hollywood nightlife, an aspiring 23-year-old DJ named Cole (Efron) spends his days scheming with his childhood friends and his nights working on the one track that will set the world on fire. All of this changes when he meets a charismatic but damaged older DJ named James (Bentley), who takes him under his wing. Things get complicated, however, when Cole starts falling for James' much younger girlfriend, Sophie (Ratajkowski). With Cole's forbidden relationship intensifying and his friendships unraveling, he must choose between love, loyalty, and the future he is destined for.
Joseph directs from a screenplay he wrote with Meaghan Oppenheimer, from a story by Richard Silverman. The producers are Tim Bevan, Eric Fellner and Liza Chasin, with Silverman executive producing and Johanna Byer serving as co-producer. Randall Poster ("The Wolf of Wall Street," "Divergent" and "Insurgent," "Spring Breakers") is the film's music supervisor.
Joseph's behind-the-scenes creative team includes director of photography Brett Pawlak ("The Wannabe," "Hellion"), production designer Maya Sigel ("TiMER" "Gun Hill Road"), editor Terel Gibson ("Phantom," "The D Train"), and costume designer Christie Wittenborn ("30 Minutes or Less," "Me and You and Everyone We Know").
Set for release on August 28, 2015, "We Are Your Friends" is a Working Title Films production. It will be distributed in North America by Warner Bros. Pictures, a Warner Bros. Entertainment Company. Studiocanal, who financed the film, will be distributing in France, the UK, Germany, Australia and New Zealand.