Check Out New 'Jurassic World' Vehicles, Plus A Spielberg & Trevorrow Photo Shoot With Raptors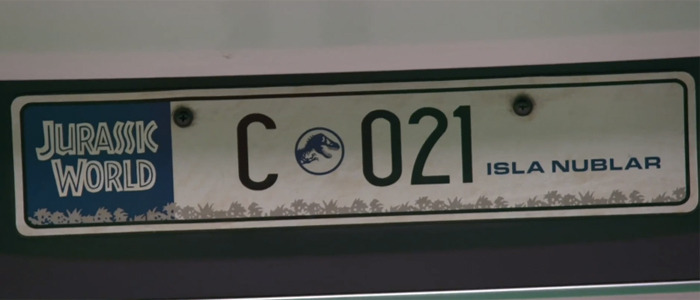 Just this past weekend we featured a new viral video from the folks at InGen Technologies, the company handling the dinosaur breeding for Jurassic World. Along with that came a new TV spot featuring some voiceover from John Hammond, using dialogue lifted straight from Jurassic Park. Now we have some more hype for next month's anticipated dinosaur rampage, but this time with some product placement.
A new TV spot and behind the scenes featurette from Mercedes-Benz goes behind the scenes of the film with a special spotlight on the official new Jurassic World vehicles that the automotive company have prominently featured in the film. One of the vehicles was actually kept under wraps until it appeared on set during producton, which is kind of cool. In addition, we have a cool video chronicling an international photoshoot with director Colin Trevorrow, producer Steven Spielberg and star Chris Pratt. Watch the videos below!
First up, here's the new TV spot from Mercedes-Benz, with some pretty obvious shots showing off their signature vehicles that are a big part of the movie:
And here's the featurette that shows them on the set in action, with all the publicity fluff (including an endorsement from Bryce Dallas Howard) you can handle to sell the hell out of these cars:
I think my favorite part is when someone says that, "Jurassic Park has had a long association with Mercedes-Benz, and it really adds to the storytelling." Yes, if these vehicles in Jurassic World weren't Mercedes brand automobiles, then the story would certainly have suffered. That's why Jurassic Park is nowhere near as good as it could have been. There are no Mercedes vehilcles! There's no possible way that these vehicles are in the film just because of corporate synergy and blatant product placement, right?
Let's be honest, these might be more heavy duty, upscale vehicles, but they aren't anywhere near as cool as the original Jurassic Park Jeeps and Ford Explorers that were battered, beaten and chewed by the Tyrannosaurus Rex: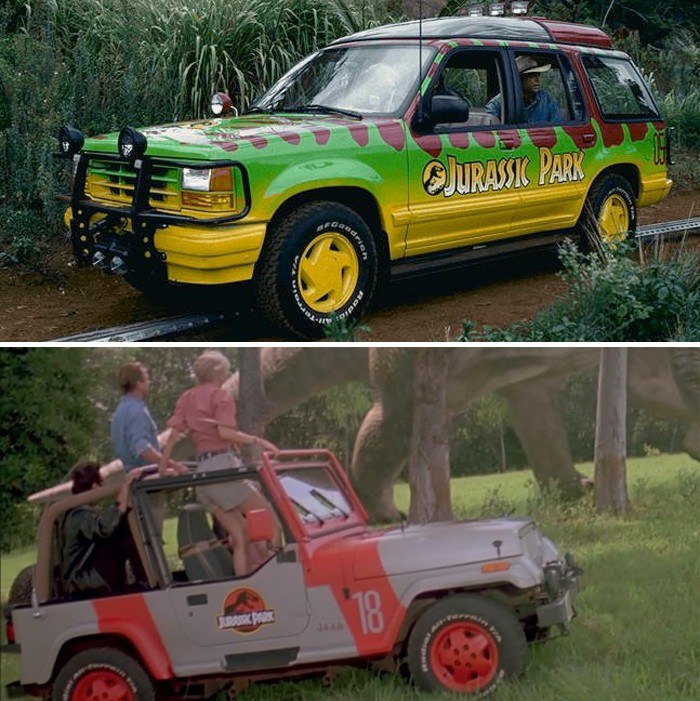 Finally, the From Director Steven Spielberg Tumblr called our attention to an international behind the scenes featurette following a photoshoot that is likely being used overseas to help promote the film in magazines and online. Check it out:
Spielberg, Trevorrow and Pratt are all on-hand, standing in front of the clawed enclosure of the Indominus Rex, not to mention posing with a velociraptor in the jungle. While Pratt has posed with a raptor before, this is photo shoot is not where this previously released shot came from.
With just under a month to go before Jurassic World arrives, you can expect much more from the hype machine before the film hits theaters. Here's hoping that not all the surprises are spoiled before June 12th. As of now, I'm just hoping the film is better than Jurassic Park III, which shouldn't be very hard.
Do you like the Jurassic World vehicles from Mercedes? Do you think the vehicles from Jurassic Park are better?