'The Magicians' Trailer: New SyFy Series Isn't About Card Tricks At All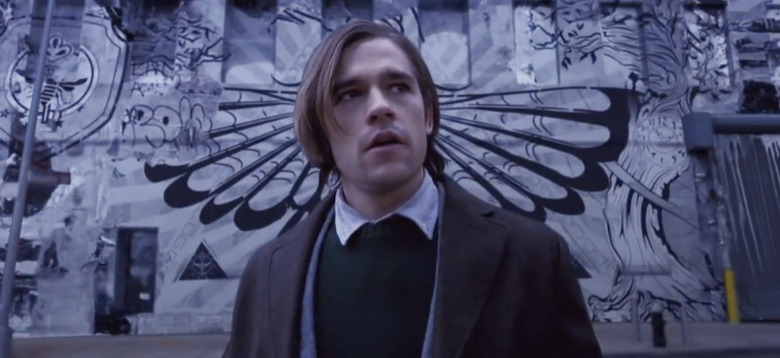 We may receive a commission on purchases made from links.
Just earlier this month, SyFy gave a greenlight for a TV series adaptation of Lev Grossman's fantasy trilogy The Magicians. As of now, 12 episodes have been ordered for the first season, set to premiere in 2016. And now fans of the books can get a sneak peek at what it will look like on the small screen as the first trailer for the series debuted on SyFy. Honestly, it looks surprisingly good. Watch The Magicians trailer after the jump!
Here's the first trailer for SyFy's series The Magicians from YouTube:
If you're not entirely sure what this series is about, here's the book's official synopsis from Amazon:
Like everyone else, precocious high school senior Quentin Coldwater assumes that magic isn't real, until he finds himself admitted to a very secretive and exclusive college of magic in upstate New York. There he indulges in joys of college-friendship, love, sex, and booze- and receives a rigorous education in modern sorcery. But magic doesn't bring the happiness and adventure Quentin thought it would. After graduation, he and his friends stumble upon a secret that sets them on a remarkable journey that may just fulfill Quentin's yearning. But their journey turns out to be darker and more dangerous than they'd imagined.
Jason Ralph (A Most Violent Year, Aquarius) stars in the series as Quentin Coldwater, the brilliant grad student who enrolls in Brakebills College for Magical Pedagogy, a secret upstate New York university specializing in magic. The rest of the cast includes Stella Maeve (Chicago P.D.), Hale Appleman (Teeth), Arjun Gupta (Nurse Jackie) and Summer Bishil (Towelhead, Lucky 7).I Origins and Another Earth director Mike Cahill (below) directed the pilot for the series with a script from John McNamara (Aquarius) and Sera Gamble (Supernatural), and that's what we're seeing in the trailer above. Otherwise, production on the first season doesn't being until July in Vancouver.
My first impression from this trailer is that it's Gossip Girl meets Harry Potter. That might oversimplify things or turn some people off, but that's the vibe I get from the preppy characters and tone of the story. But for me, it actually works. Even though this feels like a series that would have been on The CW, I'm not actually turned off by that prospect. It looks dramatic, sexy, intriguing and just might be something that fans of the book and viewers in the dark alike will both enjoy.
Of course, it doesn't hit SyFy until sometime in 2016 (which is also when we'll return to the Harry Potter universe), so we'll be waiting a little while before we get to see what this series really has in store for us. But for now, count my interested to see how it turns out next year.
What do you think of The Magicians trailer? Are you a fan of the book series?