'Veep' Creator Armando Iannucci To Write And Direct Satire 'The Death Of Stalin'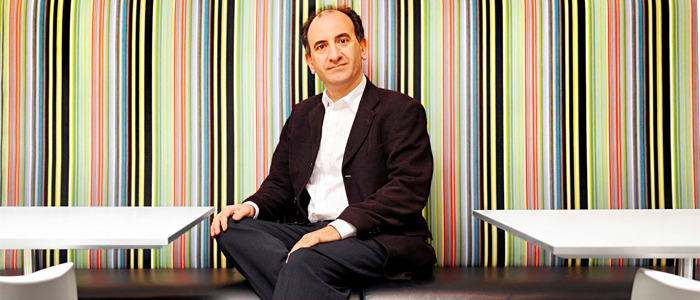 If you're not watching the HBO series Veep, you're missing out on some of the best-written comedy on television right now. The series from In the Loop and Alan Partridge creator and writer Armando Iannucci is hilarious, smart and fires jokes off one right after the other. Therefore, it'll be interesting to see how he tackles The Death of Stalin, an adaptation of Fabien Nury's graphic novel of the same name. Read more about the project after the jump!
Variety has word that Iannucci will write and direct the adaptation of the property which is set in March of 1953, in the aftermath of the titular Soviet dictator's final days, as his regime scrambles and struggles, creating chaos. While it doesn't immediately sound like it's ripe with comedy potential, the project is described as a satire, and Iannucci can do that magnificently.
This news comes just after we learned that Iannucci would be leaving Veep, despite the fact that show was just renewed for a fifth season. As an executive producer and showrunner of the show, Iannucci has to spend a lot of time getting a new season together, and he's opted to spend more time with his family. But clearly he's not exactly retiring with The Death of Stalin on his plate. Films are less time consuming than entire seasons of TV though, even HBO's shorter seasons.
Iannucci's penchant for brilliant satire also extends far beyond his skewering of American politics (actually Veep doesn't really mess with politics as much as the insanity of The White House and the clashing characters who work in it). For those who don't know, Iannucci made a splash across the pond with Alan Partridge, a fictional personality played by Steve Coogan. He also did well with The Thick of It, the show that preceded the film In the Loop and is basically Veep but with British government. Both are worth going out of your way to watch.
Iannucci has great skill at crafting comedy that's smart, but not arrogant, awkward but not cringeworthy. His characters are mostly terrible people, doing their best to be better people, but without ever actually making progress. It's impressive that we end up actually liking them so much, not unlike the ensemble of Arrested Development.
The Death Of Stalin is set to be produced by Nicolas Duval, Laurent Zeitoun and Yann Zenou, the trio who produced the hit French dramedy The Intouchables, by way of the Paris production banner Quad Films. This will be their first English-language production. Since it's an international production, we're not sure what a release in the United States will be like, but shooting is set to begin in 2016. We'll keep our ear to the ground for more details.