Sequel Bits: Zoolander 2, Goonies 2, Ghostbusters Reboot, Paddington 2 & More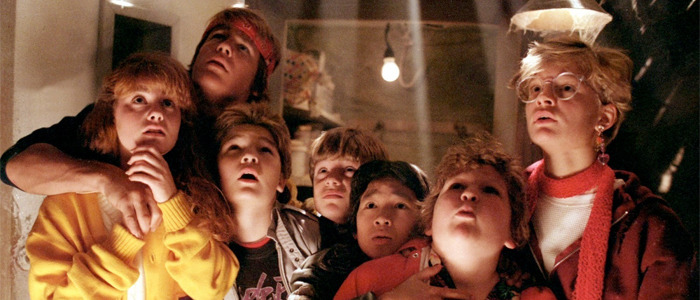 It's time for another edition of Sequel Bits, this time with casting updates, an interview and updates on developing sequels. After the jump, here's what we've got for you to check out:
Nathan Lee Graham is coming back for Zoolander 2
Sean Astin gives an update on Goonies 2
Regina Hall & Nicki Minaj join the cast of Barbershop 3
Paul Feig talks a bit more about his Ghostbusters reboot
Ben Whishaw hints at a sequel to Paddington
Zoolander 2 has gained another cast member from the original 2001 comedy. Reddit has word that Nathan Lee Graham will have a role in the comedy sequel. Graham played Mugatu's assistant, the one who brought him a foamy latte, forgetting that it made him farty and bloated. The two shared a weird series of playful, insinuating glances, so I wonder if we'll see that dynamic develop at all.
If you're looking forward to Goonies 2, star Sean Astin has an update that doesn't instill a lot of confidence. The actor recently appeared on PoliticKING with Larry King (via Moviefone) and was asked about the status of the sequel. Astin said, "They're trying. They can't figure it out." The actor goes on to talk about why the first one was so special and why it's difficult to capture that magic a second time. It sounds like the project may never happen.
The cast of Barbershop 3 has gained a couple actresses with Variety filing two separate reports that Regina Hall (Scary Movie) and rapper turned actress Nicki Minaj (The Other Woman) have landed roles. Hall will play Angie, the woman in charge of the beauty shop portion of the barbershop while Minaj is playing Draya, the sassy new hairdresser in that section. Ice Cube and Cedric the Entertainer are back for the sequel that will be directed by Ride Along director Tim Story.
Director Paul Feig is making the rounds promoting next month's action comedy Spy starring Melissa McCarthy. Inevitably, he was asked about his reboot of Ghostbusters, and he seems to be out of the loop regarding the beginning of a Ghostbusters shared universe. Feig said, "I had heard rumblings of that and then who knows down the line depending on how our movie does." He also talks briefly about balancing some scares and comedy in the film too. Read the whole interview at Moviefone.
Finally, after being one of the best reviewed family films in awhile, it sounds like Paddington may get a sequel. Voice of the title bear, Ben Whishaw (Skyfall, Cloud Atlas), appeared at Cannes this week and was asked about Paddington 2. The actor told THR, "I've heard it's happening next year. It's just whispers at the moment, nothing has been confirmed." We'll have to wait and see what happens.