'Manhunt' Remake Taking Director John Woo Back To His Roots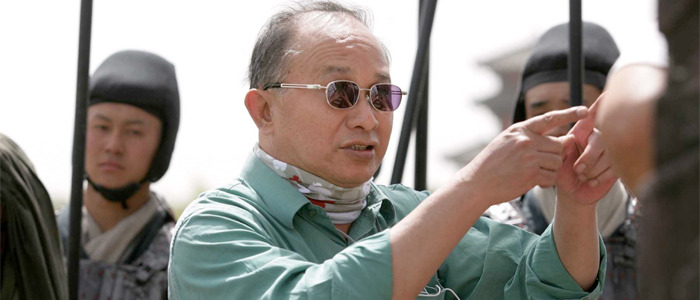 In case you hadn't heard, Face/Off and Red Cliff director John Woo is set to be at the helm of a remake of the 1976 Japanese thriller Manhunt. The news first surfaced back in March, though it somehow slipped through the cracks on our end. But thankfully, Woo was recently interviewed briefly about the remake, and the director talked about why he decided to take on the remake, and how it's taking him back to his roots. More details on the Manhunt remake below!
First of all, Manhunt is actually based on the Japanese novel Kimi Yo Funnu No Kawa O Watare by Juko Nishimura. So while it's technically a remake of the Japanese film from nearly 40 years ago, it's also a new take on the source material that existed before then. The story focuses on a prosecutor who is framed for robbery and rape and sets out on a one-man mission to clear his name. Sounds like your average action thriller, but in the hands of Woo, surely the action will make it stand out. So why did Woo decide to direct Manhunt? He explained to THR:
"Ken Takakura is one of my favorite actors in the world. He was my idol, and he has influenced a lot of my films. Chow Yun-Fat's image in A Better Tomorrow was inspired by Takakura's image and style. I wanted to make a movie dedicated to Ken Takakura. I like him so much. He is such an influential actor. During the funeral of [Japanese director] Kinji Fukasaku, Takakura read out a eulogy I sent. A few months ago, I was looking for material to make a film to commemorate Takakura, and [Media Asia chief] Peter Lam called me and asked me to remake Manhunt. I was very excited."
Ken Takakura was the star of the 1976 adaptation, and the actor had just passed away last year. Woo was still mourning his loss and when the offer came around he "accepted the challenge in a heartbeat." Hopefully the film will serve as a nice tribute to the original that Woo loves so much. At the very least, Manhunt is already having an effect on Woo's work as a filmmaker. The director says this film is taking him back to his roots:
"I think Manhunt goes back to my old style. It's exciting because it's nice to get back to the action! Actually, there's a lot more besides the action; it's a very romantic, human story. But I get tired of making big-budget movies. I think about going back to the old times, when it wasn't so much about money but about working with a wonderful, smaller crew to make a real movie. The more money we have, the more we lose creative freedom. There's always so much pressure. It's too much for me."
After hearing that, one would think that Woo probably doesn't have much interest in returning to the United States to make a Hollywood film again. In fact, he's been turning down offers while he finishes up the two-part drama The Crossing. But he's not against coming back to America for a new project at all:
"Any time, any day! I've been turning down so many good projects, all because of working on The Crossing. So they still want me, they still like to work with me, and my agent keeps looking for a good script for me. I like Hollywood."
But with this new project, which hails from Media Asia overseas, it's likely not going to make its way to the United States with much pomp and circumstance. At best, we might see it get a limited release before hitting Blu-Ray and DVD, if it makes it over here at all. Hopefully sooner than later Woo will have another Hollywood project audiences can sink their teeth into. However, it probably won't be Face/Off 2, since that already seems to have been covered by Sean Combs and Byung-Hun Lee in the form of a short that also double as a Rush Hour sequel.
Are you interested in a remake of Manhunt? What would you like to see John Woo do in the future?