Wes Anderson Designed A Very Wes Anderson Italian Cafe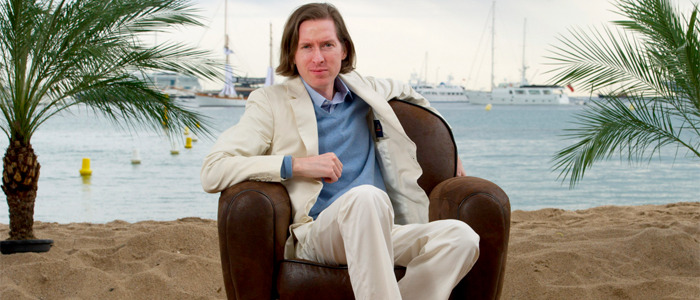 Director Wes Anderson has one of the most distinct storytelling and visual styles of any filmmaker working today. Fans have even taken to using his style to imagine other movies as if they were directed by Anderson, such as Forrest Gump and The Uncanny X-Men. Of course, no one parodied Wes Anderson better than Saturday Night Live with their horror spoof, The Midnight Coterie of Sinister Intruders. And now if you're a Wes Anderson fan, you can step into the world he beautifully brings to life on the big screen...sort of.
No, there's not a Wes Anderson theme park (though plenty would line up for that attraction), but the filmmaker has designed a cafe in Italy that feels like it's straight out of one of his movies. Thankfully, if you're not in Europe, we have some photos that you can check out. See what this Wes Anderson Italian cafe looks like after the jump.
Here's a slew of photos from Instagram (via Huffington Post):
As you can see, the cafe is called Bar Luce, and it's currently open for business as part of the new Fondazione Prada venue. If you happen to be in Italy, it's open from 9am to 10pm. Here's what Anderson had to say about the cafe on the Fondazione Prada website, commenting on avoiding his usual symmetrical tableaux style seen in his movies:
"There is no ideal angle for this space. It is for real life, and ought to have numerous good spots for eating, drinking, talking, reading, etc. While I do think it would make a pretty good movie set, I think it would be an even better place to write a movie. I tried to make it a bar I would want to spend my own non-fictional afternoons in."
Indeed, I would love to sit and work in this cafe. Though I would probably get distracted by those old school pinpall machines inspired by The Life Aquatic with Steve Zissou and the short film Castello Cavalcanti starring Jason Schwartzman (you can watch it right here). Obviously it would be great to see something like this pop up in the United States, but there's something about this that just fits in perfectly in a place like Italy.
Do you wish we had a Wes Anderson designed cafe in the United States?