POTD: Preacher TV Series Begins Filming, See The First Image From Set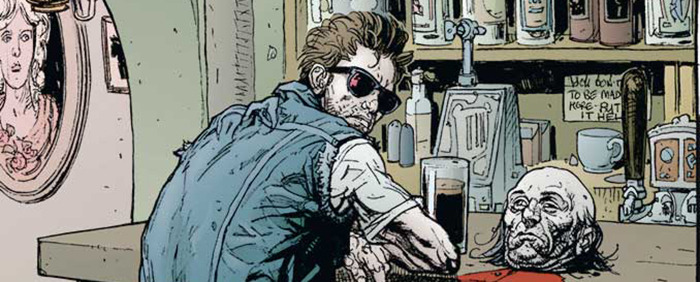 The pilot for the television adaptation of the popular television series Preacher has officially begun, and Seth Rogen has tweeted out the first photo from set. See the first Preacher set photo after the jump.
Seth Rogen, the co-writer, co-director and executive producer of the Preacher television adaptation, tweeted the following photo of the filming slate for the new show. Note the tribute to Sarah Jones, the 27-year-old camera assistant who died on the set of Midnight Rider.
Preacher Set Photo
I can't believe we are fucking doing this!!!! #Preacher pic.twitter.com/PR0LjZD8wh

— Seth Rogen (@Sethrogen) May 13, 2015
The Sony Pictures Television and AMC Studios co-production was developed for TV by Sam Catlin (Breaking Bad) and Seth Rogen & Evan Goldberg (This Is The End, Superbad, Neighbors). Rogen & Goldberg are producing through their Point Grey banner, along with Neal Moritz's Original Film. The pilot was written by Sam Catlin. Rogen & Goldberg are directing.
Based on Garth Ennis and Steve Dillon's twisted '90s comic book series, "Preacher" is about Jesse Custer, a conflicted Preacher in a small Texas town who merges with a creature that has escaped from heaven and develops the ability to make anyone do anything he says. Along with his ex-girlfriend, Tulip, and an Irish vampire named Cassidy, the three embark on a journey to literally find God.
Preacher is aiming for series consideration in 2016 from AMC.