The Everdeens Go Gothic In New 'Hunger Games Mockingjay Part 2' Poster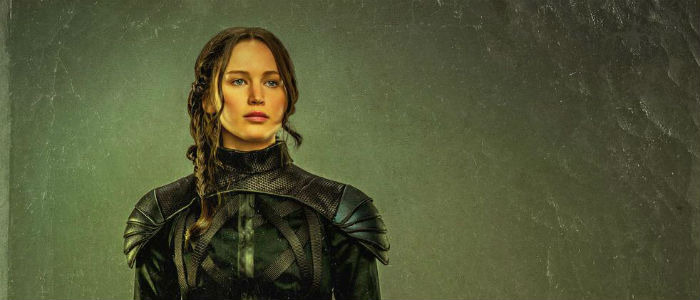 Hunger Games fans are everywhere, and some in France are going to get something pretty interesting. A brand new "commemorative" Hunger Games poster has been made for the Cannes Film Festival, featuring the Everdeen sisters, Katniss (Jennifer Lawrence) and Prim (Willow Shields), in a stoic, American Gothic-influenced pose. It's a striking, odd image that's sure to give fans pause as we approach The Hunger Games Mockingjay Part 2. Check out the Mockingjay Part 2 poster below.
The image was officially revealed by the Hunger Games Twitter account.
The Sister Portrait, a commemorative Hunger Games franchise print with Katniss & Prim, available only at #Cannes2015! pic.twitter.com/M85TMTk3tX

— The Hunger Games 🔥 (@TheHungerGames) May 13, 2015
And here's a larger version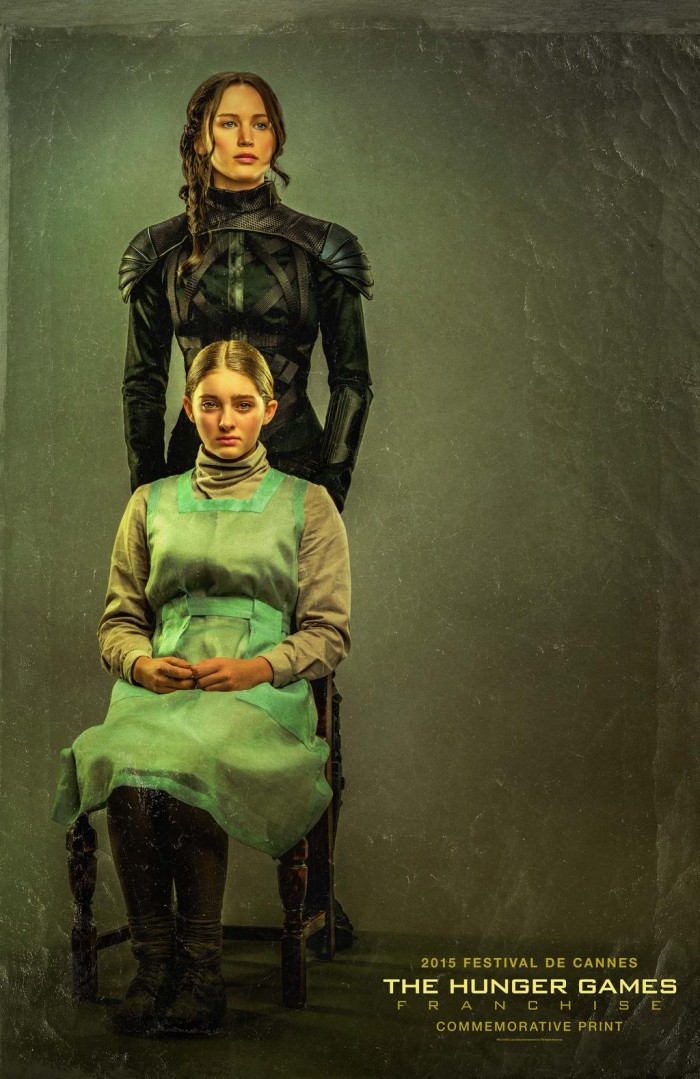 Mockingjay Part 2 should feature Prim more than any other film in the series, so her appearing on a poster with her sister is appropriate. Plus, there's the inevitability of what Katniss has to do in the film, and that's take down the Capitol. Finally, there are those cold stares. Katniss off into the distance and Prim right into camera. They definitely suggest the mindset of each character.
Curiously though, this poster doesn't say it's for the final film. It says it's for the entire "Hunger Games Franchise." Maybe this is a new direction Lionsgate is taking with the marketing for Part 2.
The Hunger Games: Mockingjay – Part 2 opens November 20. Francis Lawrence once again directs, with Jennifer Lawrence, Donald Sutherland, Josh Hutcherson, Liam Hemsworth, Sam Claflin, and Jena Malone returning to star.
With the nation of Panem in a full scale war, Katniss confronts President Snow (Donald Sutherland) in the final showdown. Teamed with a group of her closest friends – including Gale (Liam Hemsworth), Finnick (Sam Claflin), and Peeta (Josh Hutcherson) – Katniss goes off on a mission with the unit from District 13 as they risk their lives to stage an assassination attempt on President Snow who has become increasingly obsessed with destroying her. The mortal traps, enemies, and moral choices that await Katniss will challenge her more than any arena she faced in The Hunger Games.