'Damien' TV Teaser: The Antichrist Comes To TV In 2016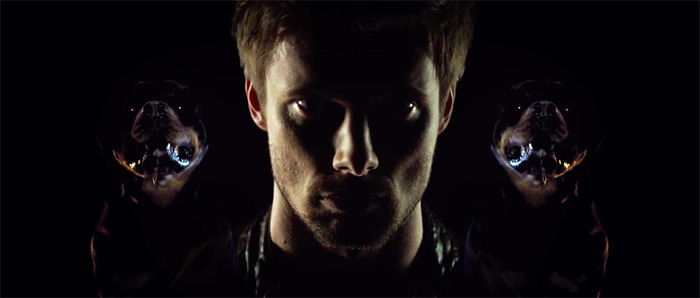 Originally developed for Lifetime and now set to air on A&E alongside Bates Motel, the show Damien — a TV version of The Omen that acts as a direct sequel to the original 1976 film — is coming in 2016. The first Damien teaser is here, and it is a kaleidoscope of intimidating imagery and incredible cheekbones.
The cheekbones in question belong to Bradley James (formerly Arthur on Merlin, from the BBC) plays the adult Damien in a ten-episode series written and exec produced by Glen Mazzara (The Walking Dead). Check out the promo below.
It's difficult to get any real read on the series based on that footage, but this is a teaser, after all. "I bet you don't remember much" suggests that there's some measure of starting over for Damien, but the overall tone tells us that the show intends to fulfill the promise inherent in an exploration of a character like this. Let's hope we all agree with that final line, "it's so good to see you again, Damien."
Damien will premiere on A&E in 2016. Teaser via A&E.
The ten-episode 'Damien' follows the adult life of Damien Thorn (James), the mysterious child from the 1976 film who has grown up, seemingly unaware of the satanic forces around him. Haunted by his past, Damien must now come to terms with his true destiny — that he is the Antichrist, the most feared man throughout the ages.