Page 2: Why Did All Of Film Geekdom Turn On Kevin Smith?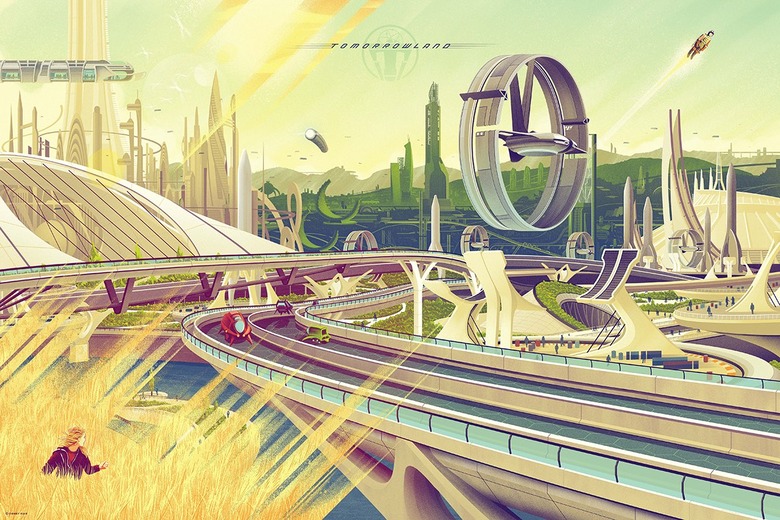 Page 2 is a compilation of stories and news tidbits, which for whatever reason, didn't make the front page of /Film. After the jump we've included 36 different items, fun images, videos, casting tidbits, articles of interest and more. It's like a mystery grab bag of movie web related goodness.
Header Photo: Kevin Tong's Stellar Mondo Art for Brad Bird's Sci-Fi 'Tomorrowland'
15 Movies You Won't Believe Took So Long To Get MadeHow 'Kill the Boy' Folded in Two 'Game of Thrones' Storylines to Improve Upon the Source Material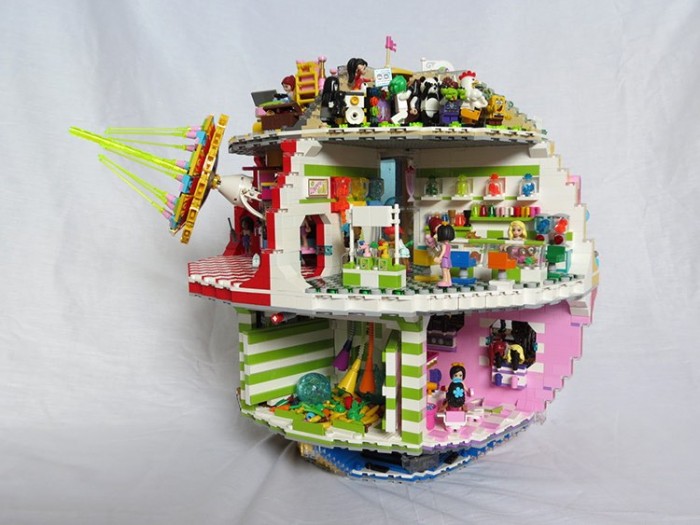 The 'Star Wars' LEGO Death Star Playset Reimagined With a Beautiful LEGO Friends Makeover
10 Most Messed-Up Versions Of The Hero's JourneyThe naked hypocrisy of Game Of Thrones' nudity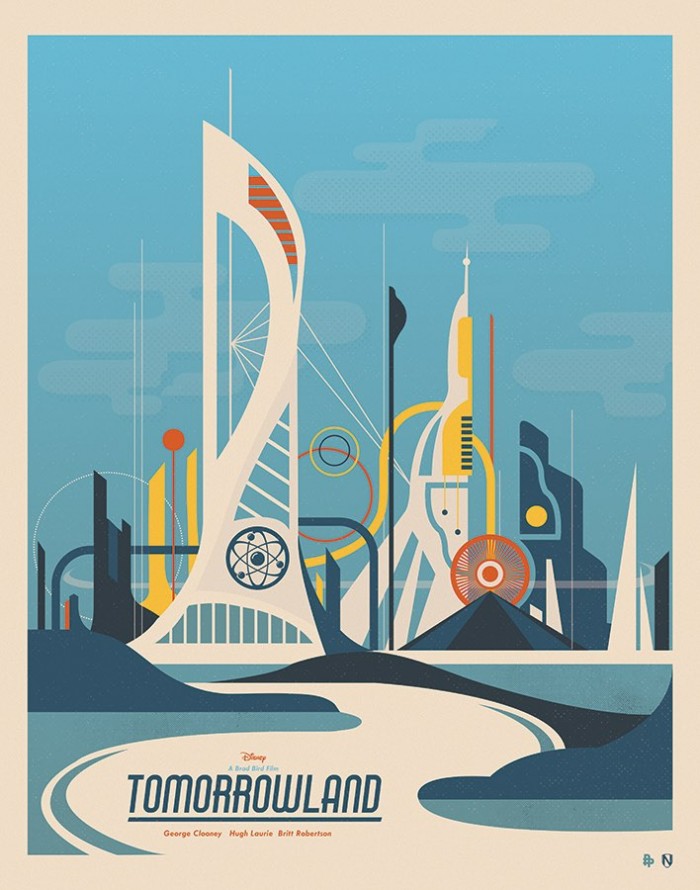 Tomorrowland poster by MATT NEEDLEDoes 'Orphan Black' Have a 'Homeland' Problem?
EX MACHINA And The Art Of Character Identification
Daily Blog Post from Editor Peter Sciretta:
Why Did All Of Film Geekdom Turn On Kevin Smith?
I wrote earlier today about my experience directing a feature film 13 years ago, and I want to first thank everyone for the positive response to the blog post. When posting the trailer, I was prepared for the worst possible comments, but everyone has been very kind. Now lets get on to today's Page 2 mini blog which is loosely related — its about Kevin Smith.
Writer/director Kevin Smith was a very important figure in my teenage years. Clerks was one of a handful of independent films that taught me that movies could be a conversation, an experiment, and could look different than what I saw at my local multiplex. He was also an inspiration, because he made a movie using money borrowed from his credit cards, was able to bring the film the the Sundance Film Festival and get mainstream distribution.
Also mentioned in my other blog post, inspired by Smith I took up a job working overnight at a local convenience store which allowed me to continue my film education and co-write and plan a feature film. And say what you will about his filmmaking abilities, but no one can deny that Smith can verbally tell a funny story. His question and answer sessions are filled with hilarious open honest stories about making his films and navigating through Hollywood.
But I'm not going to pretend not to like his films — I was a fan of his Askew-universe features which tried to present a connected movie universe decades before Marvel launched their Cinematic Universe. I never thought his movies were great cinema, but I connected with them. He spoke to a side of geek and nerdom that wasn't found anywhere on television or movies at the time. And as a kid who grew up living my weekends at the mall when I wasn't in my local multiplex, Mallrats was something special to me.
And I feel like I wasn't alone. Most of my friends also enjoyed Smith's films. The photo at the head of this miniblog is of me with Kevin Smith outside Vulgarthon 2002 (Smith's small Red Bank New Jersey-based film festival). /Film writer Germain Lussier was also in the same audience, although I would't become friends with him until nearly a decade later.
When I started /Film, movie journalists and critics also praised his comedy talent. But something happened, what I'm not sure, because everyone I know and follow seems to now have a distain for Smith and his films (even his earlier movies).
Was it the fact that he swore of critics? If so, I'm not sure why anyone cares other than a few butt-hurt critics. I was at one time friendly with Smith, and he has several times appeared with us on the /Filmcast (The Dark Knight, Watchmen). But he seems to have distanced himself from most online critics/writer (including me) after his Red State rants.
Sure there was some missteps — Jersey Girl is actually a much better movie than most people remember (a casualty of the Bennifer backlash) but Cop Out was almost universally disliked by critics and regular moviegoers alike. And while I more enjoy his earlier work within the Askewuniverse, his latest features have been, at very least, interesting and he's been trying to do something out of the box — which I think is admirable.
I'm not understanding the hate being thrown in Smith's direction. If you never liked Smith's films, I can understand that — his humor and dialogue-heavy style isn't for everyone. What I don't understand is this apparent backlash I'm seeing amongst film geeks and film writers who used to find enjoyment in his work. I'd love to hear your experiences — what changed?
I personally welcome a Mallrats sequel, as ridiculous and unwarranted as it may be. Smith's original pitch for "Die Hard in a mall" was pretty funny before Kevin James' Mall Cop basically borrowed the very rough strokes, and I'm interested to find out where all the characters have been over the years since we saw them last.
Okay guys, lets get to today's edition of Page 2.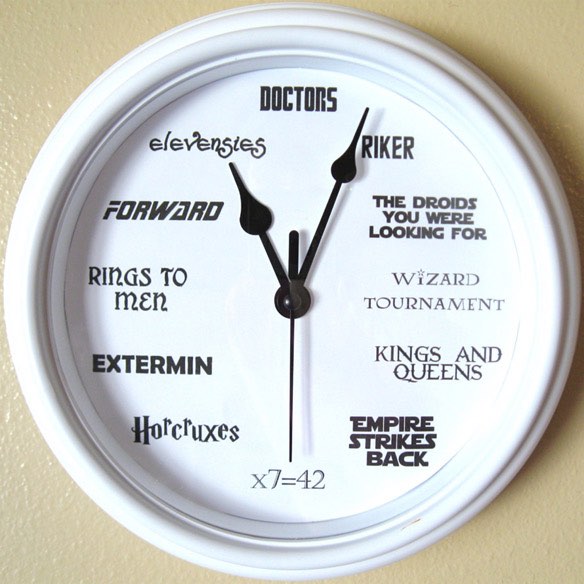 Geek Nerd Clock
Cinematographer Eric Steelberg is hosting ASC's Instagram this month, a behind he scenes look into the life of a DP.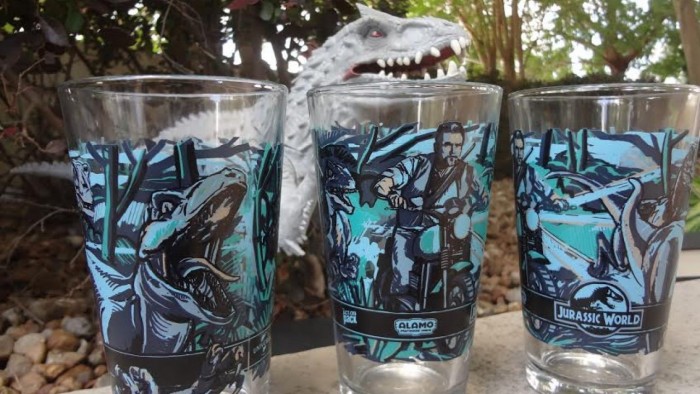 JURASSIC WORLD Pint Glasses From The Alamo Drafthouse
Los Angeles Film Festival Unveils Lineup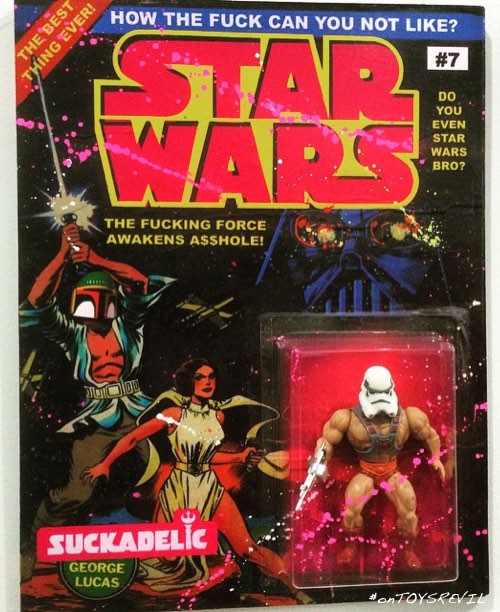 A Look at The Sucklord's new SUCKPANEL GRANDE
Kenan Thompson Confirms SNL Return Through Season 41
More marquees like this, please. pic.twitter.com/WurG0PTjhi

— The Film Stage 📽 (@TheFilmStage) May 7, 2015
Crazy movie theater marquee
AMC's 'Mad Men' Marathon to Air for Days Prior to Finale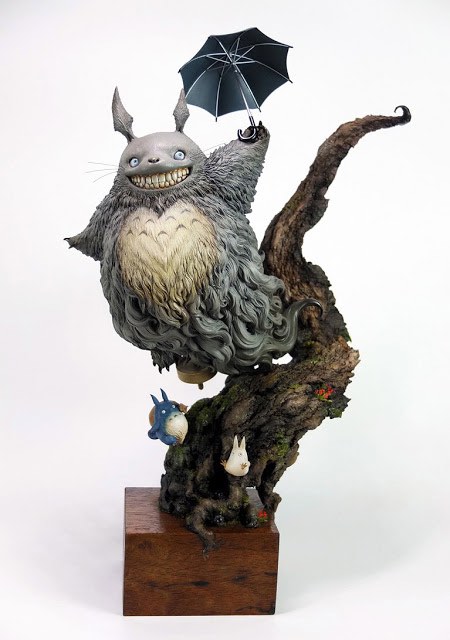 Totoro by Haruki for Amazing Japan Model Expo 2015
Virgin TiVo boxes can now access media stored in the cloud
Every single time Owen Wilson said "WOW" in a movie
That Major Game of Thrones Leak Led to a New World Piracy Record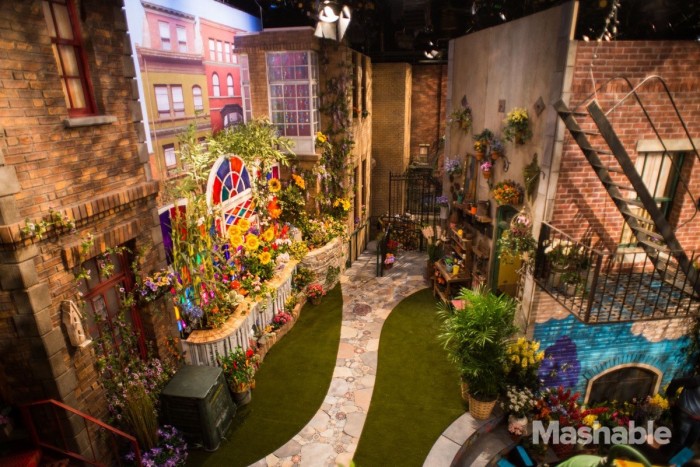 Inside the new 'Sesame Street' set: M is for Makeover
USA Picks Up 'Queen Of the South' To Series
Jean-Claude Van Damme Recreates The Greatest Kickboxer Scene, Wins The InternetZach Galifianakis Comedy 'Masterminds' Shifts Release Date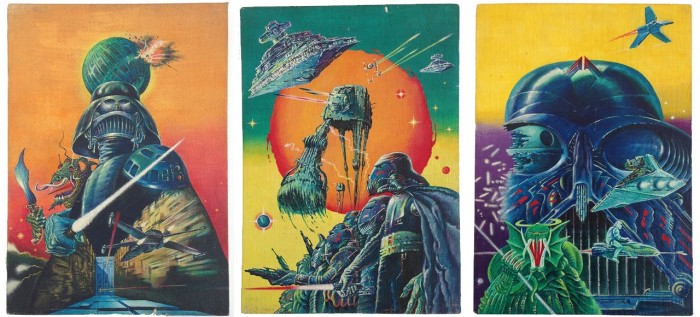 Here's Your Chance To Own This Legendarily Weird Star Wars Poster Art
'Castle' Star Stana Katic To Return For Season 8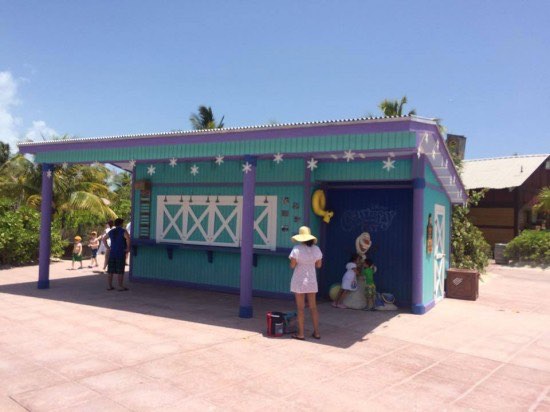 First look at Olaf's Summertime Freeze drink stand coming to Castaway CayHow do bad movies get made?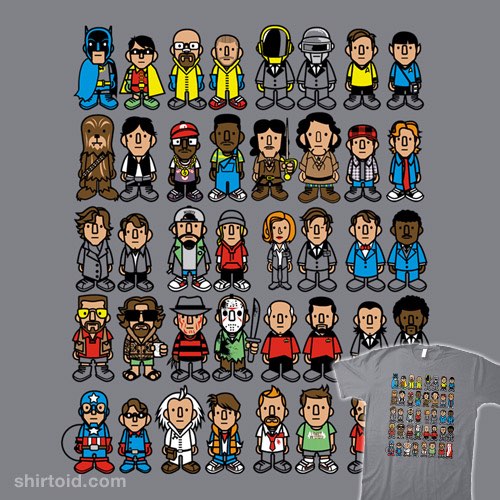 Homies t-shirt
How Banana Boat Ended Up in 'The D Train'
Masterclass offers online lessons with the super famous
Alfonso Cuarón to sit as Jury president at Venice Film Festival this year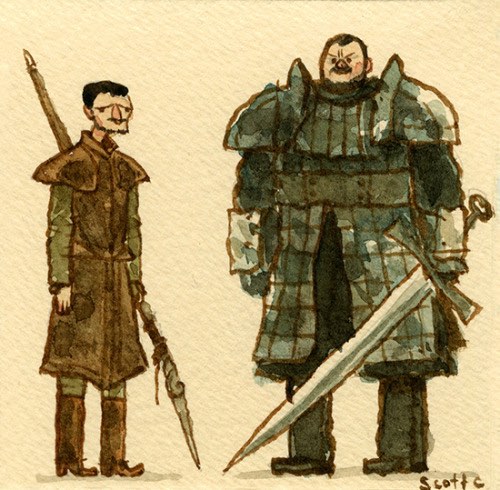 Scott C's Great Showdowns tribute to Game of Thrones
CW Alum Claire Holt To Star In Thriller '47 Meters Down
The 'Spy' who swiped me: Tinder partners with Fox for movie promotion
'The Following' Cancelled By Fox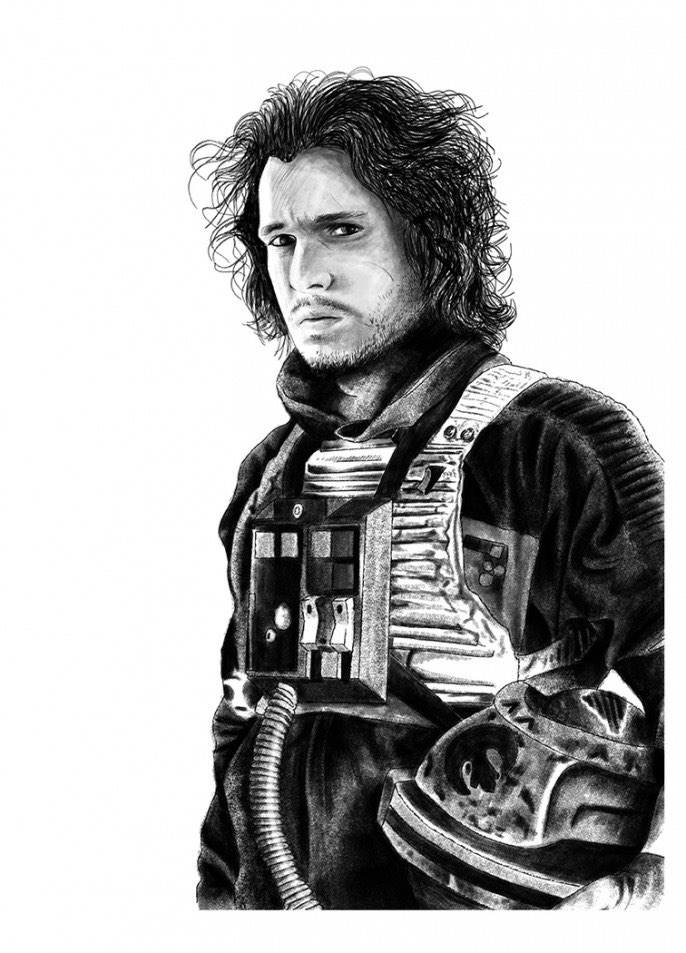 Tizieu – Jon Skywalker
'The Social Campaign' Movie Planned for Presidential Season
LEGOLAND California Used Half A Million LEGO Bricks To Build The Death Star
Stephanie Mills Joins 'The Wiz Live!' On NBC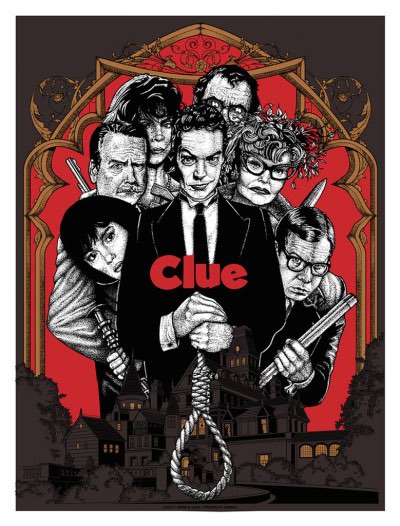 15% off this Clue screen print from Tbone & AljaxLiam Neeson In Final Negotiations To Star In 'A Willing Patriot'
Every living room is awesome with Emmet's double-decker Lego Movie couch
James Caan, Keir Gilchrist to Star in Thriller 'The Waiting'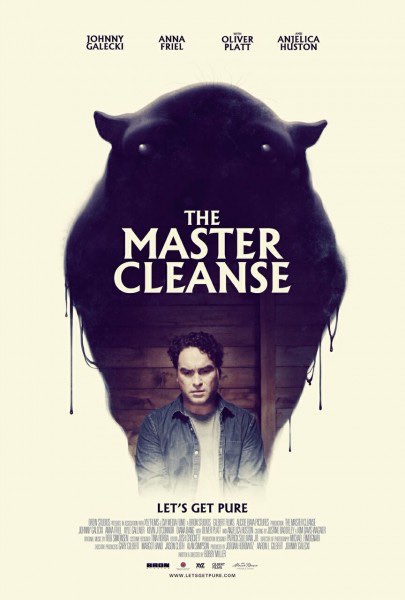 THE MASTER CLEANSE Poster Releases More than Toxins
Hollywood Discriminates Against Female Directors, Says ACLU
If you have any interesting items that we might've missed that you think should go in /Film's Page 2 – email us!