Watch Trailers For Fox's New 2015-2016 TV Series Line-Up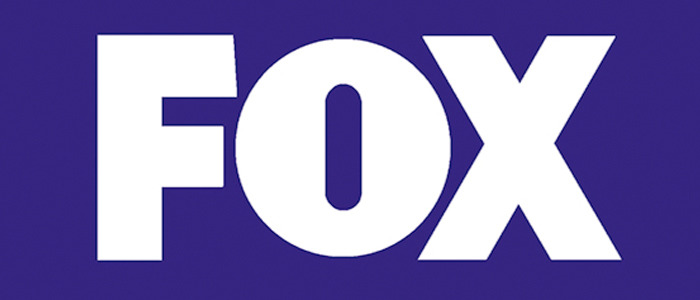 Hot on the heels of NBC's trailers for their line-up of new TV series hitting the small screen this fall, Fox has chimed in with a sneak peek at some of the new shows they have in the works for the new season as well. New programming includes comedies starring Rob Lowe (Parks and Recreation) and John Stamos (Full House) as well as the crime drama Rosewood. Below you'll also find the trailers for the series adaptation of Minority Report and the comic book adaptation Lucifer, which we featured on their own yesterday.
Watch Fox's new 2015-2016 TV series trailers after the jump.
First, we'll look at the forthcoming series with trailers that have been released:
Grandfathered
What's the fastest way to put the brakes on a cruise-controlled bachelor lifestyle? Fatherhood? Guess again. Television icon John Stamos ("Full House," "ER") stars in a new comedy about the ultimate bachelor who discovers he's not only a father, but a grandfather. Successful restaurateur and man-about-town JIMMY MARTINO (Stamos) is used to being the most suave, most handsome and most single person in the room. All that changes with the surprise appearance of Jimmy's adult son, GERALD (Josh Peck, THE MINDY PROJECT), and his baby daughter, EDIE. Now Jimmy has to unlearn a lifetime of blissful selfishness and grapple with the fact that he went straight from single to grandfather in six seconds flat. Keeping tabs on Jimmy is Gerald's mother and Jimmy's former girlfriend, rocker chick-turned-mother SARA (Paget Brewster, "Criminal Minds," "Community"). Equally concerned about how Jimmy will manage these new developments is Jimmy's restaurant family, especially assistant manager ANNELISE (Kelly Jenrette, "Audrey") and chef KEN (Ravi Patel, "Super Fun Night"). Can Jimmy teach Gerald to be a little more like him in order to win the affection of Edie's hot mess of a mom, VANESSA (Christina Milian, FAMILY GUY, "Baggage Claim")? Will Jimmy and Sara fall for each other all over again, even though she's the one thing he never dates – a woman his own age? And who's higher maintenance, Jimmy or the baby?
First Quick Impressions: This is supposed to be a comedy, but this didn't really make me laugh. John Stamos is doing his best, and Josh Peck doesn't seem bad either, but I just don't see much in the vein of hilarity on display here. Maybe it's just a poorly cut trailer, but as of now, I'm not impressed.The Grinder
How many TV lawyers does it take to try a real-life case in a real-life courtroom? One, and his name is THE GRINDER. Starring Emmy Award nominee Rob Lowe ("Parks and Recreation," "The West Wing"), THE GRINDER is a new comedy about a famous TV lawyer at a crossroads. When his legal series ends, he decides to move back home and join his family's real law firm – despite having no formal education, no bar certification, no license to practice and no experience in an actual courtroom. DEAN SANDERSON (Lowe) spent eight seasons playing the title role on the hit legal drama "The Grinder." Now he's moving back to his hometown of Boise, Idaho, where his brother, STEWART (Emmy Award and Golden Globe Award nominee Fred Savage, "The Wonder Years"), is a real-life attorney who is poised to take over the family law firm. It doesn't take long for Dean to start injecting his TV drama into every aspect of Stewart's life, both in the courtroom and at home, impacting Stewart's wife – and Dean's high school sweetheart – DEBBIE (Mary Elizabeth Ellis, NEW GIRL, "It's Always Sunny in Philadelphia"); their two kids, 15-year-old LIZZIE (Hana Hayes, "Bucket and Skinner's Epic Adventures") and 13-year-old ETHAN (Connor Kalopsis, "Days Of Our Lives"); and Dean and Stewart's father, the law firm's head, DEAN SR. (William Devane, "24: Live Another Day"). Dean and Stewart don't see to eye to eye, but when they stop arguing with each other and start arguing together in court...they make a formidable team. THE GRINDER is the story of two brothers, who took different paths, but meet again in the middle – for justice...sort of.
First Quick Impressions: Now this looks like a comedy I can get behind. Rob Lowe and Fred Savage as brothers seems to be a good casting choice, and it's not often you see William Devane in something funny. Plus, it has Mary Elizabeth Ellis (the waitress from It's Always Sunny in Philadelphia) in a sizable role. Seems to be quick, clever and most importantly, funny.The Frankenstein Code
What would you do with a second chance? From executive producer/writer Rand Ravich ("Life," "Crisis") and executive producer Howard Gordon ("Homeland," "24") comes THE FRANKENSTEIN CODE, a modern reimagining of the Mary Shelley classic, about a man brought back to life by two scientists playing god. Seventy-five-year-old JIMMY PRITCHARD (guest star Philip Baker Hall, "Modern Family," "Magnolia") is a shell of his former self. A drinker, a womanizer and a father who always put work before family, Pritchard was forced to resign as L.A. County Sheriff for corrupt conduct more than a decade ago. Now, some 15 unkind years later, he is killed when he stumbles upon a robbery at the home of FBI Agent DUVAL PRITCHARD (Tim DeKay, "White Collar"), one of his three children. But death is surprisingly short for Jimmy, who is brought back to life by billionaire tech-genius twins MARY GOODWIN (Dilshad Vadsaria, "Revenge") and her brother, OTTO (Adhir Kalyan, "Rules of Engagement"), founders of the social networking empire, Lookinglass. Resurrected as a younger version of himself, with physical abilities of which he never dreamed, a re-animated Pritchard (Rob Kazinsky, "True Blood") is given a second chance at life. What will he do with it? Will he seek vengeance against those who killed him? Will he try to repair the damage he did to his family? Will he embrace a new sense of purpose or fall prey to old temptations?
First Quick Impressions: Another crime procedural with a fantasy twist to go along with Sleepy Hollow. The concept behind the series is interesting, but this trailer is pretty bland. Rob Kazinsky doesn't seem to be offering much in the charisma department, though he does sort of sound like a young Philip Baker Hall, so I guess that's good.Minority Report
The future is coming. Based on the international blockbuster film by executive producer Steven Spielberg and the first of his films to be adapted for television, MINORITY REPORT follows the unlikely partnership between a man haunted by the future and a cop haunted by her past, as they race to stop the worst crimes of the year 2065 before they happen. Set in Washington, D.C., it is 10 years after the demise of Precrime, a law enforcement agency tasked with identifying and eliminating criminals...before their crimes were committed. To carry out this brand of justice, the agency used three precogs – "precognitives" Dash, Arthur and Agatha – who were able to see the future. Now, in 2065, crime-solving is different, and justice leans more on sophisticated and trusted technology than on the instincts of the precogs. Precog DASH (Stark Sands, "Inside Llewyn Davis") – driven by his terrifying, but fragmented visions – now has returned in secret to help a brash, but shrewd police detective, LARA VEGA (Meagan Good, "Think Like A Man" franchise, "Californication"), attempt to stop the murders that he predicts. As they navigate this future America, they will search for Dash's missing twin brother, ARTHUR, and elude others who will stop at nothing to exploit their precog abilities. Also complicating matters is Dash and Arthur's ingenious, but reclusive, foster sister, AGATHA (Laura Regan, "Mad Men," "Unbreakable"), who just wants Dash to return home. A drama of crime and conspiracy, this is a timeless story of connection: two lost souls, Dash and Vega, who find friendship, purpose and redemption in each other.
First Quick Impressions: When a TV series adaptation of Minority Report was announced, I was intrigued. But this looks like a huge disappointment. Not only does it look cheap (maybe effects aren't finished?), but the acting all around just seems sub-par at best. It was always going to be hard to measure up to a Steven Spielberg sci-fi flick, but this doesn't look good in the least.Lucifer
The Devil has come to Los Angeles. Based upon the characters created by Neil Gaiman, Sam Kieth and Mike Dringenberg for DC Entertainment's Vertigo imprint, LUCIFER is the story of the original fallen angel. Bored and unhappy as the Lord of Hell, LUCIFER MORNINGSTAR (Tom Ellis, "Merlin") has abandoned his throne and retired to L.A., where he owns Lux, an upscale nightclub. Charming, charismatic and devilishly handsome, Lucifer is enjoying his retirement, indulging in a few of his favorite things – wine, women and song – when a beautiful pop star is brutally murdered outside of Lux. For the first time in roughly 10 billion years, he feels something awaken deep within him as a result of this murder. Compassion? Sympathy? The very thought disturbs him – as well as his best friend and confidante, MAZIKEEN aka MAZE (Lesley-Ann Brandt, "The Librarians"), a fierce demon in the form of a beautiful young woman. The murder attracts the attention of LAPD homicide detective CHLOE DANCER (Lauren German, "Chicago Fire"), who initially is dismissive of Lucifer. But she becomes intrigued by his talent for drawing out people's secrets and his desire to dispense justice, doling out punishment to those who deserve it. As they work together to solve the pop star's murder, Lucifer is struck by Chloe's inherent goodness. Accustomed to dealing with the absolute worst of humanity, Lucifer is intrigued by Chloe's apparent purity and begins to wonder if there's hope for his own soul yet. At the same time, God's emissary, the angel AMENADIEL (DB Woodside, "Suits," "24"), has been sent to Los Angeles to convince Lucifer to return to the underworld...can the Devil incarnate be tempted toward the side of Good, or will his original calling pull him back toward Evil?
First Quick Impressions: This doesn't feel like it's based on a comic book, but maybe that's the idea. The mix of serious and comedic tones doesn't quite seem to mesh well, but it's not entirely unappealing either. At the very least, it's a fresh concept for television, even if it is attached to yet another crime procedural format. It might be worth giving this one a chance.Rosewood
Meet the Beethoven of private pathologists...From executive producer Todd Harthan ("Psych," "Dominion"), ROSEWOOD is the story of DR. BEAUMONT ROSEWOOD, JR. (Morris Chestnut, "Nurse Jackie," "The Best Man" franchise), the most brilliant private pathologist in Miami. Using his wildly sophisticated autopsy lab, he performs for-hire autopsies to uncover clues that the Miami PD can't see. His new partner-in-crime is Detective VILLA (Jaina Lee Ortiz, "The After"), a Miami PD detective with attitude and demons to spare. While she's impressed by Rosewood's incredible abilities, his constant optimism is more annoying than it is infectious. But somehow, week-to-week, this unlikely tag team will solve many crimes together. Joining Rosewood in his practice are his sister and "toxicology queen," PIPPY (Gabrielle Dennis, "The Game"); and DNA specialist TARA MILLY IZIKOFF aka TMI (Anna Konkle, "Man Seeking Woman," "Betas"), who is Pippy's fiancée. Plagued with his own set of medical ailments, Rosewood sees that every moment of life should be embraced and lived to the fullest. And those moments of victims' lives that will never be are what drive him the most.
First Quick Impressions: This seems like your usual mismatched pairing of two wildly different characters and forcing them to work together. However, there's a liveliness to the proceedings that I wasn't expected. Maybe it's just the Miami setting that's adding some spice though. This one has the flare of Bones or House M.D. with some Dexter thrown in for good measure, but I can't say that it makes me want to see more.Scream Queens
The girls of Kappa House are dying for new pledges. SCREAM QUEENS is a new killer comedy-horror series from Ryan Murphy, Brad Falchuk and Ian Brennan, the Emmy- and Golden Globe Award-winning executive producers of GLEE and "American Horror Story." Wallace University is rocked by a string of murders. Kappa House, the most sought-after sorority for pledges, is ruled with an iron fist (in a pink glove) by its Queen Bitch, CHANEL OBERLIN (Emma Roberts, "American Horror Story: Freak Show," "Scream 4"). But when anti-Kappa DEAN MUNSCH (Jamie Lee Curtis, "Halloween," "A Fish Called Wanda," "True Lies") decrees that sorority pledging must be open to all students, and not just the school's silver-spooned elite, all hell is about to break loose, as a devil-clad killer begins wreaking havoc, claiming one victim, one episode at a time. Part black comedy, part slasher flick, SCREAM QUEENS is a modern take on the classic whodunit, in which every character has a motive for murder...or could easily be the next blood-soaked casualty. SCREAM QUEENS stars Emma Roberts, Jamie Lee Curtis, Emmy Award and Golden Globe Award nominee Lea Michele (GLEE), Academy Award nominee Abigail Breslin ("Little Miss Sunshine," "Zombieland," "August: Osage County"), Nasim Pedrad ("Saturday Night Live"), Oliver Hudson ("Nashville," "Rules of Engagement"), Skyler Samuels ("American Horror Story: Coven"), Keke Palmer ("Akeela and the Bee," "Masters of Sex"), newcomer Billie Lourd, Diego Bonita ("Rock of Ages"), Glen Powell ("The Expendables 3"), Lucien Laviscount ("Episodes"), Niecy Nash ("Getting On," "The Soul Man"), pop superstar and actor Nick Jonas ("Kingdom") and Grammy Award nominee and actress Ariana Grande.
First Quick Impressions: Without a full trailer featuring footage from the show, it's hard to tell how this one is going to turn out. But the cast and synopsis will get me to tune into the first few episodes at least. with Ryan Murphy as the executive producer, I'm betting this is something right in the middle of American Horror Story and Glee.
***
And here's the synopses for the other new shows coming to Fox in the fall, including the revival of The X-Files that we've known about for a little while now:
The X-Files
Thirteen years after the original series run, the next mind-bending chapter of THE X-FILES will be a thrilling, six-episode event series helmed by creator/executive producer Chris Carter, with stars David Duchovny and Gillian Anderson re-inhabiting their roles as iconic FBI Agents FOX MULDER and DANA SCULLY. This marks the momentous return of the Emmy- and Golden Globe Award-winning pop culture phenomenon, which remains one of the longest-running sci-fi series in network television history. Production on THE X-FILES event series is set to begin in summer 2015. THE X-FILES originally premiered in September 1993. Over the course of its nine-season run, the influential series went from breakout sci-fi favorite to massive global hit, and became one of the most successful television dramas of all time. The show, which earned 16 Emmy Awards, five Golden Globes and a Peabody Award, follows FBI special agents Scully (Anderson) and Mulder (Duchovny), as they investigate unexplained cases – "X-Files" – for which the only answers involve paranormal phenomena.
The Guide to Surviving Life
Wouldn't it be great to have a friend who has made all the mistakes in life there are to make, and then tells you exactly where he went wrong, so you don't have to? THE GUIDE TO SURVIVING LIFE is a new comedy that explores what we all go through on our way to figuring out what life is all about. COOPER BARRETT (Jack Cutmore-Scott, "Kingsman: The Secret Service") still doesn't have the job he wants; he's accidently fallen in love with his across-the-hall neighbor, KELLY BISHOP (Meaghan Rath, "Being Human"); one of his roommates, NEAL (Charlie Saxton, "Betas," "Hung"), just can't seem to dump his bodybuilder girlfriend; his other roommate, BARRY (James Earl, "Ground Floor," GLEE), is a "loveable jackass" who can't stop getting into trouble; and his 40-year-old-brother, JOSH (Justin Bartha, "The New Normal," "The Hangover" franchise), a married father of two, is constantly popping in to come hang with the fellas. The one thing they do have is each other. As Cooper struggles to survive each of life's many challenges – a night in jail, an inappropriate text he never should have sent, an ill-advised household pet – he will guide us through the often-messy, always-hilarious ordeal, so that our lives don't have to be nearly the entertaining disaster that Cooper's is turning out to be.
Bordertown
From FAMILY GUY's Mark Hentemann comes BORDERTOWN, a new animated comedy about two families living in a Southwest desert town on the U.S. – Mexico border. The series takes a satirical look at the cultural shifts occurring in America, where the U.S. Census forecasts that by 2017, ethnic minorities will become the majority. Set against this increasingly diverse backdrop, the comedy explores family, politics and everything in between with a cross-cultural wink. BORDERTOWN centers on two clans: the Buckwalds and the Gonzalezes. BUD BUCKWALD (Hank Azaria, THE SIMPSONS) is a married father of three and a Border Patrol agent who is just a tad behind the times and feels slightly threatened by the cultural changes transforming his neighborhood. He lives next door to ERNESTO GONZALEZ (Nicholas Gonzalez, SLEEPY HOLLOW), an ambitious family man, who has been in the country less than 10 years, but is already doing better than Bud – which, it turns out, is a bit of an issue for Bud. Bud is married to JANICE BUCKWALD (Alex Borstein, FAMILY GUY), both the wisest and most oblivious member of the family. The Buckwald kids include BECKY (Borstein), a socially awkward, big-boned geek; SANFORD (Judah Friedlander, "30 Rock"), a loser who thinks he's a player; and GERT (Missi Pyle, "The Exes," "Galaxy Quest"), a beauty pageant-obsessed five-year-old with a pet pig. Meanwhile, living the American Dream next door are the Gonzalezes, including MARIA (Stephanie Escajeda, "100 Things To Do Before High School"), Ernesto's no-nonsense wife; their son, RUIZ (guest voice Efren Ramirez, "Napoleon Dynamite"); and their 21-year-old nephew, J.C. (Gonzalez), a graduate student who is engaged to Becky and frequently butts heads with Bud. As Bud and Ernesto's paths begin to cross, their two families soon become bound by romance, conflict and, perhaps most importantly, friendship – a word that means the same, no matter what side of the border you're from.
***
There's no specific premiere dates for these new series yet, but if you want to see how some of them fit in with Fox's returning programs next year, which include Gotham and The Last Man on Earth but not The Mindy Project, here's how the schedule will unfold:
FOX FALL 2015 SCHEDULE
(All Times ET/PT)MONDAY
8:00-9:00 PM                          Gotham
9:00-10:00 PM                        MINORITY REPORT (new)TUESDAY
8:00-8:30 PM                          GRANDFATHERED (new)
8:30-9:00 PM                          THE GRINDER (new)
9:00-10:00 PM                        SCREAM QUEENS (new)
WEDNESDAY
8:00-9:00 PM                          ROSEWOOD (new)   
9:00-10:00 PM                        Empire
THURSDAY
8:00-9:00 PM                          Bones
9:00-10:00 PM                        Sleepy Hollow
FRIDAY
8:00-9:00 PM                          Masterchef Junior
9:00-10:00 PM                        World's Funniest
SATURDAY
7:00-10:30 PM                        Fox Sports Saturday: Fox College Football
SUNDAY
7:00-7:30 PM                          NFL on Fox
7:30-8:00 PM                          The OT
8:00-8:30 PM                          The Simpsons
8:30-9:00 PM                          Brooklyn Nine-Nine
9:00-9:30 PM                          Family Guy
9:30-10:00 PM                        The Last Man on Earth
Fox doesn't seem to have any mind-blowing new projects in the works, not unlike NBC's new series, but at least The Grinder looks like it could be a good new comedy. The only problem is that Fox doesn't usually give their comedies enough time to grow, so even if it ends up having a solid first season, there's no guarantee that it will stick around beyond that.
As for their new dramas, they don't seem to strike the right chord at all. They all seem like a strange mix of comedy and drama, all with the crime procedural formula firmly, and frustratingly, driving the characters and their stories. But at least Fox has The X-Files on the way, and that's a guaranteed hit.
What do you think of Fox's new TV series for the 2015-2016 season? Will you give them a shot?