Reese Witherspoon And Nicole Kidman To Tell 'Big Little Lies' For HBO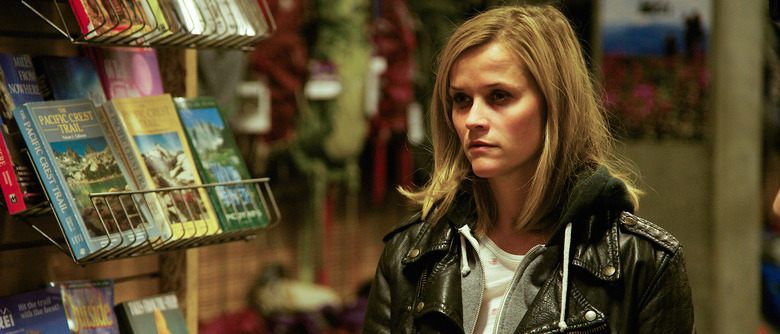 Reese Witherspoon and Nicole Kidman are taking a page out of Matthew McConaughey and Woody Harrelson's playbook. The A-list actresses are headed to HBO for Big Little Lies, a limited series to be written by David E. Kelley (Ally McBeal, Boston Legal). Learn all about the Reese Witherspoon HBO project after the jump. Deadline reports HBO has given a straight-to-series commitment to the dark comedy, which is based on the 2014 novel by Liane Moriarty. The number of episodes has not been revealed. Both Witherspoon and Kidman will star, as well as executive produce with Kelley.Big Little Lies centers around three mothers whose children attend the same school: confident divorcée Madeline; beautiful, wealthy Celeste; and young single mom Jane. Their seemingly idyllic lives are shattered by a series of events that eventually result in a murder. Which roles Witherspoon and Kidman will be playing has not been disclosed.
Witherspoon and Kidman optioned the rights to Moriarty's book earlier this year through their respective production companies. The original plan was to turn it into a feature, but at some point they changed course and started shopping around Big Little Lies as a TV project. Netflix was among the other outlets approached.
Kidman previously worked with HBO on the movie Hemingway & Gellhorn, which earned her an Emmy nomination. Witherspoon hasn't had a regular TV gig since the 1993 miniseries Return to Lonesome Dove. Big Little Lies marks their first time collaborating on a project. Kelley's last project was the CBS sitcom The Crazy Ones.
The recent popularity of limited and anthology TV series has brought more big-screen stars to the small screen. Since they don't require an open-ended commitment, the way most traditional shows do, they allow stars to dip their toe into that world without derailing their film careers. Besides Big Little Lies, we've seen HBO's True Detective and FX's Fargo target film actors with great success.