2015 Golden Trailer Awards Winners Revealed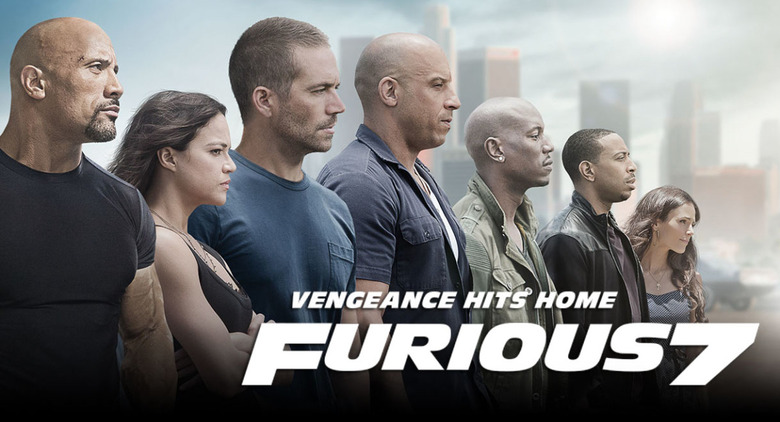 The 16th Annual Golden Trailer Awards took place last night at the Saban Theater in Beverly Hills, California. Universal Pictures/AV Squad's Furious 7 "Family" campaign won the Best of Show Prize and the award for Best Action, just 2 of the 78 different awards given by the annual award show (only 20 of the top awards are handing out at the live awards ceremony).
Universal Pictures (alongside Focus Features) was the winner of the night taking home 15 Golden Trailer Awards, followed by Warner Bros. (with HBO) which earned 11 wins, while Disney and Lionsgate earned 9 statues each. Of all the films that took home golden statues, American Sniper and The Hunger Games: Mockingjay Part 1 tied for the most wins, each scoring 5 separate categories. Read a complete list of 2015 Golden Trailer Awards winners after the jump.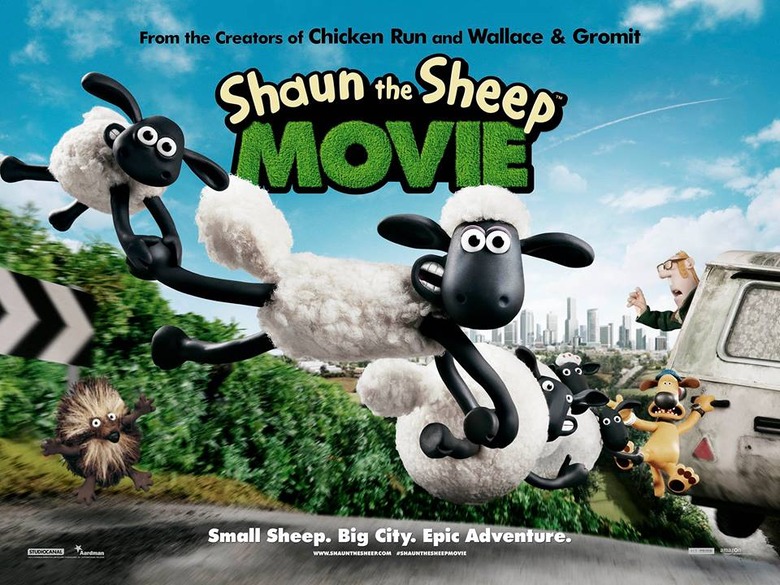 2014 Annual Golden Trailer Award Winners
Best of Show
Furious 7 "Family", Universal Pictures, AV Squad
Best Action
Furious 7 "Family", Universal Pictures, AV Squad
Best Animation / Family
Big Hero 6 "Find Your Way", Disney, Trailer Park
Best Comedy
Ted 2 "Civil Rights: Trailer 2?, Universal Pictures, AV Squad
Best Documentary
Life Itself, Magnolia Pictures, Mark Woollen & Associates
Best Drama
Selma "The People", Paramount, Buddha Jones
Best Independent Trailer
Boyhood, IFC Films, Mark Woollen & Associates/Empire Design
Best Fantasy Adventure
The Hunger Games: Mockingjay Part 1 "Courage of One", Lionsgate, Outpost Media
Best Horror
Woman In Black 2: The Angel of Death "Forgive", Relativity Media, Buddha Jones
Best Music
Guardians of the Galaxy "Outlaws", Disney, mOcean
Best Romance
Paper Towns "Find Yourself", 20th Century Fox, TRANSIT
Summer 2015 Blockbuster Trailer
Avengers: Age Of Ultron "Strings", Disney, mOcean
Best Teaser
Interstellar, Paramount Pictures/Warner Bros., Ignition Creative
Best Thriller
American Sniper "Confirm", Warner Bros., mOcean
Best Video Game Trailer
Batman: Arkham Knight "Gotham is Mine Trailer", WB Games, Hammer Creative
Golden Fleece
The Giver "Community", The Weinstein Company, Buddha Jones
Most Original Trailer
Mad Max: Fury Road "Mad", Warner Bros., Trailer Park, GTA 16 & Rentrak
Best Opening Weekend Award
Furious 7, Universal Pictures
The Don LaFontaine Award for Best Voice Over
Inherent Vice "Higher", Warner Bros., Aspect
Trashiest Trailer
What We Do In The Shadows, Unison Films, Jump Cut
Best Trailer – No Movie
Birdman "Birdman Returns", Fox Searchlight, Ignition Creative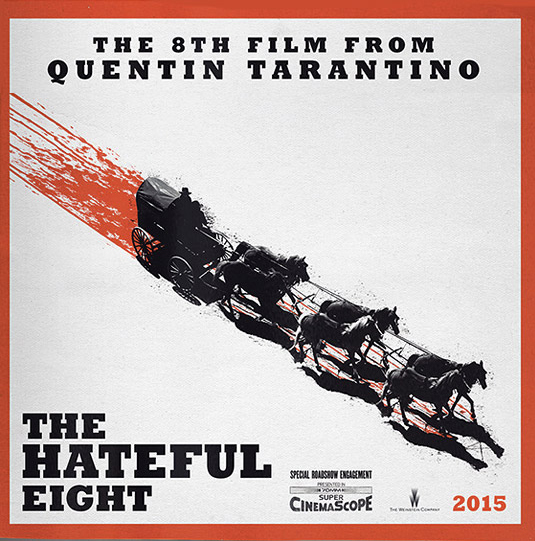 2015 Golden Trailer Awards Non-Show Categories
Best Motion/Title Graphics
The Hateful 8 "Hate", The Weinstein Company, Ignition Creative
Best Sound Editing
Avengers: Age Of Ultra "Strings", Disney, mOcean
Best Teaser/Trailer for a TV Series or Mini-series
Game Of Thrones: Season 5 "The Wheel", HBO, AV Squad
Best Original Score
Interstellar "Memories", Paramount Pictures/Warner Bros, Trailer Park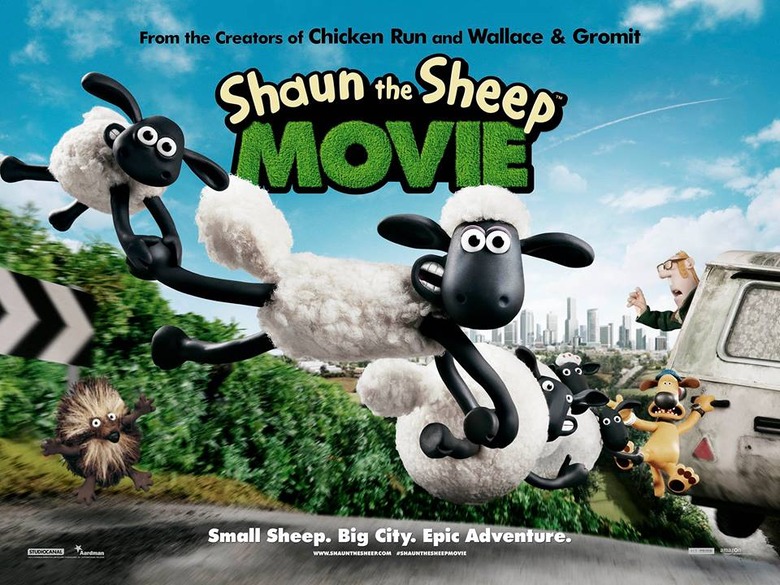 Foreign
Best Foreign Action Trailer
Grandmaster, Metrodome Distribution, The Editpool
Best Foreign Animation Family Trailer
Shaun The Sheep The Movie "New Hero", Studio Canal, Wonderland London
Best Foreign Comedy Trailer
The Bachelor Weekend "The Stag", Drei Freunde, Freealize, Good Hands
Best Foreign Documentary Trailer
Dark Horse, Picture House Entertainment, Zealot UK
Best Foreign Drama Trailer
The Imitation Game "Answer", The Weinstein Company, Zealot
Best Foreign Graphics in a Trailer
The Babadook "Theatrical Trailer", Icon Film Distribution, Intermission Film
Best Foreign Horror Trailer
Hollow "Theatrical Trailer #2?, Old Photo Films, Alice M. Tran
Best Drama TV Spot
American Sniper "Sacrifice", Warner Bros., Seismic Productions
Best Foreign Romance Trailer
Far From the Madding Crowd "Her Heart", Fox Searchlight Pictures International, Create Advertising London
Best Foreign Thriller Trailer
Ex Machina "Human", Universal Pictures, The Picture Production Company
Most Original Foreign Trailer
Hyena, Independent Film Company, Zealot UK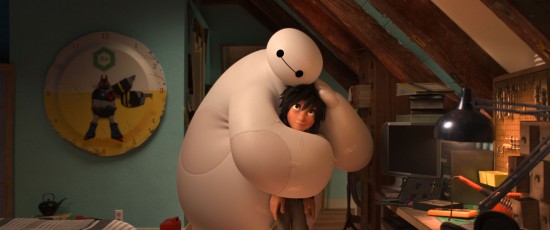 TV Spots
Best Action TV Spot
Furious 7 "Fast", Universal Pictures, AV Squad
Best Animation / Family TV Spot
Big Hero 6 "Your Way", Disney, Trailer Park
Best Drama TV Spot
American Sniper "Sacrifice", Warner Bros., Seismic Productions
Best Foreign Romance Trailer
Far From the Madding Crowd "Her Heart", Fox Searchlight Pictures International, Create Advertising London
Best Foreign Thriller Trailer
Ex Machina "Human", Universal Pictures, The Picture Production Company
Most Original Foreign Trailer
Hyena, Independent Film Company, Zealot UK
Best Action TV Spot
Big Hero 6 "Your Way", Disney, Trailer Park
Best Comedy TV Spot
Ted 2 "Mission Super Bowl Extended Online", Universal Pictures, Workshop Creative
Best Documentary TV Spot
Disneynature's Monkey Kingdom "Monkee Around", Disneynature, Toy Box Entertainment
Best Fantasy Adventure TV Spot
Guardians of the Galaxy "World", Disney, mOcean
Best Foreign TV Spot
Ex Machina "Spritz", Universal Pictures International Ltd, The Picture Production Company
Best Graphics in a TV Spot
Nightcrawler "Squeegee :15?, Open Road Films, Workshop Creative
Best Horror TV Spot
Woman In Black 2: Angel of Death "Silent Night", Relativity Media,
Buddha Jones
Best Independent TV Spot
The Drop "Name", Fox Searchlight, AV Squad
Best Music TV Spot
American Sniper "Cadence Review", Warner Bros. Pictures, Wild Card
Best Original Score TV Spot
The Hunger Games: Mockingjay – Part 1 "Return to District 12?, Lionsgate, CARVE
Best Romance TV Spot
If I Stay "Never Leave", Warner Bros., Trailer Park
Best Summer 2015 Blockbuster TV Spot
Jurassic World "Biggest Superbowl", Universal Pictures, Wild Card
Best Thriller TV Spot
American Sniper "Confirm", Warner Bros., mOcean
Best Video Game TV Spot
Bloodborne "Hunt You Down TV Spot", Sony Computer Entertainment of America/Japan Studio/From Software, Petrol Advertsing
Best Voice Over TV Spot
McFarland, USA "Where We're Going", Disney, Motive
Most Original TV Spot
Birdman "Action Figure Spot", Fox Searchlight, Fox Searchlight In-House Creative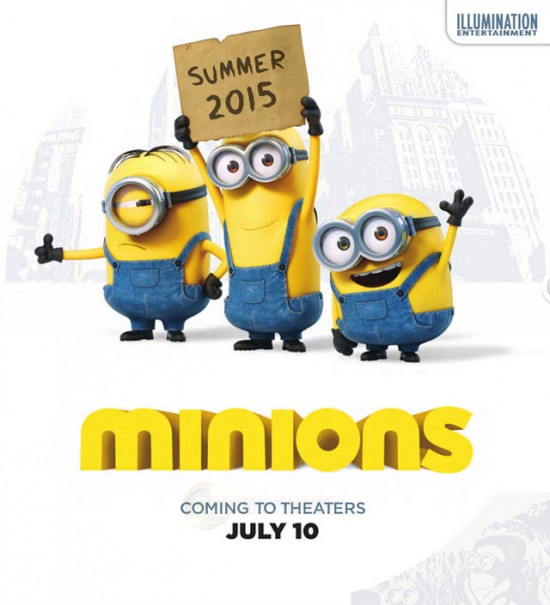 Posters
Best Action Poster
The Expendables 3 "Final One-Sheet", Lionsgate, Ignition
Best Animation / Family Movie Poster
Minions "Stuart, Kevin & Bob Teaser One-Sheet", Universal, Ignition
Best Billboard
The Divergent Series: Insurgent "Mondrian", Lionsgate, LA Associates
Best Horror Poster
Dracula Untold "One-Sheet", Universal Pictures, Ignition
Best Comedy Poster
Ted 2 "Teaser One-Sheet", Universal, Ignition
Best Documentary Poster
Whitey: United States of America v. James J. Bulger, Magnolia Pictures, Blood & Chocolate
Best Drama Poster
American Sniper "Domestic 1?, Warner Bros., The Refinery
Best Fantasy / Adventure Poster
The Hunger Games: Mockingjay Part 1 "Katniss Final One-Sheet", Lionsgate, Ignition
Best Foreign Poster
'71 "The Merchant Of Menace", Studio Canal UK, Wonderland
Best Independent Poster
Cut Bank, A24, P+A
Best International Poster
As Above So Below "International One-Sheet", Universal, Ignition
Best Motion Poster
Deliver Us From Evil "Motion Poster 1?, Sony Pictures Releasing International, Greenhaus GFX
Best Romance Poster
The Age Of Adaline "Blue Payoff Poster", Lionsgate, LA Associates
Best Summer 2015 Blockbuster Poster
Minions "Stuart, Kevin & Bob Teaser One-Sheet", Universal, Ignition
Best Teaser Poster
The Hunger Games: Mockingjay Part 1 "Logo", Lionsgate, Ignition
Best Thriller Poster
John Wick "Final One-Sheet", Lionsgate, Ignition
Best Video Game Poster
Dead Island 2 "Redwood Rampage", Deep Silver, Midnight Oil
Best Wildposts (Teaser Campaign)
The Hunger Games: Mockingjay Part 1 "District Heroes", Lionsgate, Ignition
Most Original Poster
Kill the Messenger "Wild Post", Focus Features, Ignition
Trashiest Poster
Buzzard, Oscilloscope Pictures, Jump Cut
Innovative
Best pre-show Theatrical Advertising for a Brand
Big Hero 6 "Bowtie", Disney, Trailer Park
Best Viral Campaign
Into The Storm "Tornado Selfie", Village Roadshow Pictures, The Woolshed Company
Most Innovative Advertising for a Feature Film
These Final Hours "The Interactive Prequel", Roadshow Films, Soap Creative Australia
Film Festivals
Best Film Festival Trailer
2014 New York Film Festival, Film Society of Lincoln Center, Jump Cut
Best Film Festival Poster
Birdman "Toronto International Film Festival poster", Fox Searchlight, New Regency