Aardman Studios Discovers 'Early Man' Caveman Tale For 'Chicken Run' Director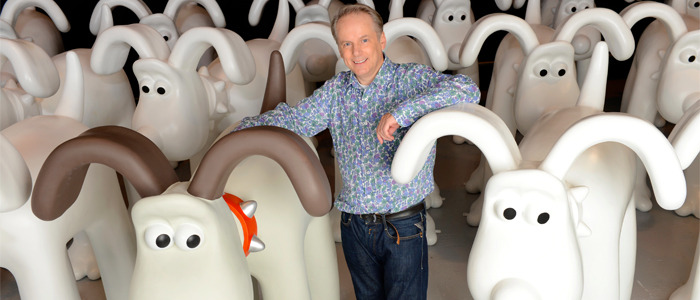 Even though Walt Disney, Pixar, Illumination Entertainment and DreamWorks seem to have the animation market cornered, there's still plenty of room for some lovely work from stop-motion animated houses like Laika and Aardman Animation. And the latter has a new movie in the works called Early Man. The film is being backed by StudioCanal and Aardman Studios and the story will have some added appeal to international sports fans.
Early Man will focus on a group of Neanderthals, or prehistoric cavemen, who craft the world's first game of soccer. As evidenced by the World Cup, soccer (or football as the rest of the globe calls it) is staggeringly popular around the world, even if it's not as big as American football or baseball here in the United States.
And Aardman is bringing a great director back into their house as Deadline reports Chicken Run helmer Nick Park will be behind the camera this time. This will actually be the first film Park has directed in 10 years, with his last contribution being Aardman's Wallace & Gromit: The Curse of the Were-Rabbit. And since that film landed Park and Aardman an Oscar for Best Animated Feature Film, you can understand why this is great news for animation fans.
The script also comes from reliable Aardman names with Curse of the Were-Rabbit scribe Mark Burton and Chicken Run writer John O'Farrell taking care of screenwriting duties this time. O'Farrell hasn't done much since Chicken Run, but Burton has worked on Madagascar and Aardman's forthcoming Shaun the Sheep, so the project is in good hands.
StudioCanal is feeling pretty confident about family fare lately since their release of Paddington overseas went really well (the film also got great reviews in the United States too). Chief executive Olivier Courson says:
"It's a new adventure for us in this area. We've been quite happy so far with the quality of both Paddington and Shaun The Sheep and the success. The family film market is very competitive with incredible quality coming from the American studios. I believe we are now the only European company to have invested so heavily and constantly in the family space. I would like to continue this policy with strong ambition. The family space will be a key pillar for us."
Courson also comments specifically on Early Man, "This is a very ambitious project, with a lot more characters than Shaun. The film is not about football but it is an important component. Nick and the Aardman guys will come to Cannes. This is a very ambitious project for the independent market. It's also extremely funny."
Some early footage of the film will be shown at the Cannes Film Festival later this month. However, we've probably got a few years before we see this film on the big screen. Not only do Aardman's films take extra time to make it over to the United States, but StudioCanal is looking at a release sometime just before the World Cup in 2018.
But if you need your stop-motion animated fix from Aardman Studios before then, Lionsgate is bringing Shaun the Sheep to the United States late this summer on August 7th. The film is based on a property more familiar to audiences in the United Kingdom, but we've seen the trailer from across the pond, and it looks like a fun family romp.
Are you interested in Aardman Studios Early Man? What's your favorite movie from Aardman Animation?