'Magic Mike XXL' Trailer: Channing Tatum's Still Got Some Magic In That Mike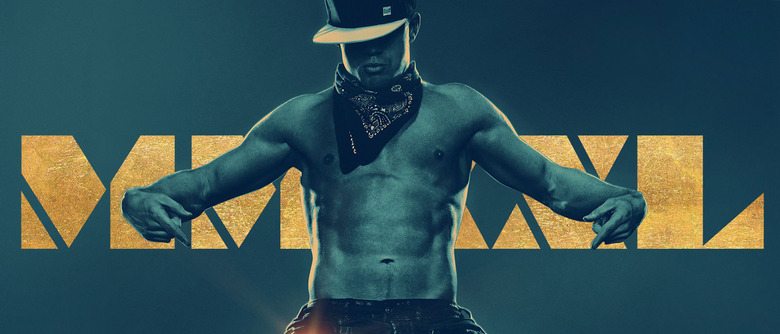 Steven Soderbergh's Magic Mike was a thoughtful examination of the American dream, but of course the real draw was the gyrating hardbodies on stage. So far, Magic Mike XXL seems to be leaning into that raunchy appeal, with a marketing campaign heavy on half-naked torsos and naughty puns. Not that we're complaining.
The newest Magic Mike XXL trailer continues in the same vein, commenting on how hard (wink wink) it was to resist showing off all the best parts (nudge nudge) of the movie. Even so, there's plenty to enjoy here. Feast your eyes on the new Magic Mike XXL trailer after the jump.
Warner Bros. unveiled the new Magic Mike XXL trailer on YouTube.
The sequel is intended to be more of a comedy than the first movie was, and that shines through in these trailers. The plot sends the Kings of Tampa (Channing Tatum, Joe Manganiello, Matt Bomer, Adam Rodriguez, and Kevin Nash) on the road, heading toward a stripper convention in Myrtle Beach where they can bring the house down one last time. But really, it's all an excuse to watch the guys bro out without their shirts.
Magic Mike XXL opens July 1, 2015. Gregory Jacobs directed.
Picking up the story three years after Mike bowed out of the stripper life at the top of his game, "Magic Mike XXL" finds the remaining Kings of Tampa likewise ready to throw in the towel. But they want to do it their way: burning down the house in one last blow-out performance in Myrtle Beach, and with legendary headliner Magic Mike sharing the spotlight with them. On the road to their final show, with whistle stops in Jacksonville and Savannah to renew old acquaintances and make new friends, Mike and the guys learn some new moves and shake off the past in surprising ways.