Jason Momoa Joins 'Magnificent Seven' Remake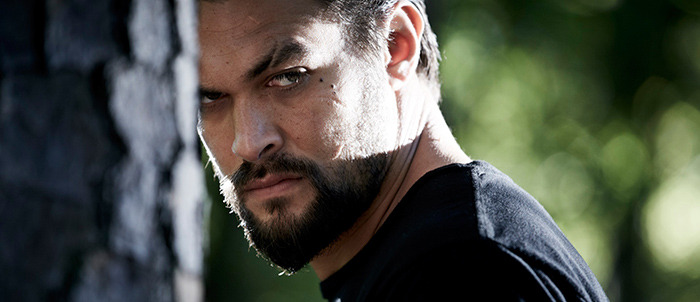 Ever since Training Day director Antoine Fuqua was confirmed to direct Denzel Washington in a remake of The Magnificent Seven at MGM, we've seen an impressive cast assembling as the titular band of gunslingers. Chris Pratt and Training Day co-star Ethan Hawke are just a couple of the talents on board, and now the cast has gotten even bigger as Game of Thrones star and DC Comics' future cinematic Aquaman Jason Momoa joins Magnificent Seven.
THR reports Momoa is currently in talks to play one of the villains, though not the primary antagonist. The main bad guy is said to be a robber baron, which was reported to be the role Vincent D'Onofrio had in the remake. D'Onofrio, however, debunked that report and clarified that he's one of the seven heroes.
For those who don't know, Magnificent Seven is a remake of a 1960 film which starred Yul Brynner, Steve McQueen, Charles Bronson and Robert Vaughn. (That film was itself a remake of Seven Samurai.) But while this is a remake, the characters in this new version won't be strictly based on those from the original.
With a script from Nic Pizzolatto (True Detective), rewritten by John Lee Hancock (The Blind Side), the new Magnificent Seven takes place shortly after the Civil War, in a town threatened by a ruthless gold mining baron and his thugs. The widow (Bennett) of one of their victims decides she's had enough of these thugs, so she hires a bounty hunter (Washington), who rounds up six more gunslingers to help defend the town.
Momoa joins a cast that also includes Wagner Moura (Elysium), Luke Grimes (American Sniper) and Haley Bennett (The Equalizer). Moura, Pratt, Washington, D'Onofrio and Hawke have all been confirmed to be part of the title gang, but it's not clear if Grimes and Bennett round out the group or not.
Production begins in May and MGM has the film set for release on January 13th, 2017.
UPDATE: Deadline is also reporting that G.I. Joe franchise star and this summer's Terminator: Genisys villain Byung-hun Lee has landed a role in the film as well. The South Korean actor will be playing a character named Billy Rocks. There could be more casting updates around the corner so stay tuned.