'X-Men: Days Of Future Past: Rogue Cut' Release Date Marks 15th Anniversary Of Original 'X-Men'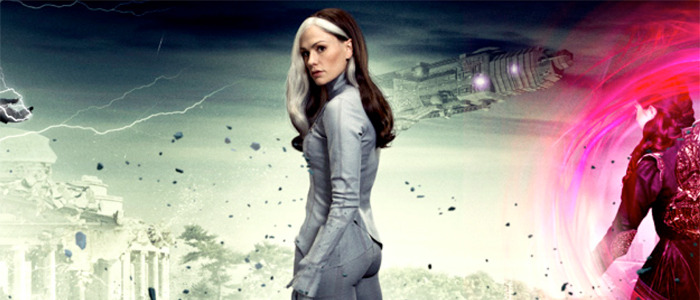 We've been hearing about an extended cut of X-Men: Days of Future Past since last fall. The longer edition of the film has been called the Rogue Cut, mostly because it gives the power-stealing mutant played by Anna Paquin some more screentime thanks to a subplot that originally ended up on the cutting room floor. We've heard details about this cut of the film being 17 minutes longer, and the home video release also having some new extras as well. Now Bryan Singer has made an official announcement with the X-Men: Days of Future Past: Rogue Cut release date and a tease of other changes in the film beyond the inclusion of more Rogue.
Singer took to Periscope (via Collider) to announce that X-Men: Days of Future Past: Rogue Cut will hit shelves on July 14th. For those who may not remember, that will mark the exact 15th anniversary of the release of the original X-Men movie that Bryan Singer directed back in the year 2000.
The Rogue Cut of the film brings back a cut sequence that featured Professor X (Patrick Stewart) and Magneto (Ian McKellen) on a mission in the future involving Iceman (Shawn Ashmore) and Rogue. Collider caught up with writer and producer Simon Kinberg a while back, and he explained what some of the restored footage entailed:
"It was like, 'What would it be like to have Patrick and Ian on a road trip together?' And that was kind of, you know, it got condensed as I wrote it and then when we shot it, but it was just a sub-plot. It was a perfectly good sub-plot and people will see it one day, and Anna was great in it and it was well-directed; it just didn't serve the overall story. And it didn't, it never did, it was created outside the core story. As a result, when you watched the movie, you were like, 'Why are we on this detour, on a movie that already has two time periods, two types of Sentinels, 10-12 main characters, just as a lark?' And so it ended up getting cut."
But with 17 minutes being added into the film, there's more than just that subplot added back in. In the announcement today, Singer teased "a few little changes" throughout the rest of the film as well. But it sounds like fans will have to actually watch this alternate cut to find out what's different.
Someone from 20th Century Fox Home Entertainment said, "If you're here from the future, try not to spoil it for anyone." So unless you've mastered time travel, you'll have to wait until July 14th like the rest of us to see X-Men: Days of Future Past: Rogue Cut. And if you want to make sure you have it right away, you can already pre-order it right here.
Are you interested in the Rogue Cut of X-Men: Days of Future Past? What else do you hope to see in this version?