Watch All Of 'Star Wars Rebels' Season One For Free Online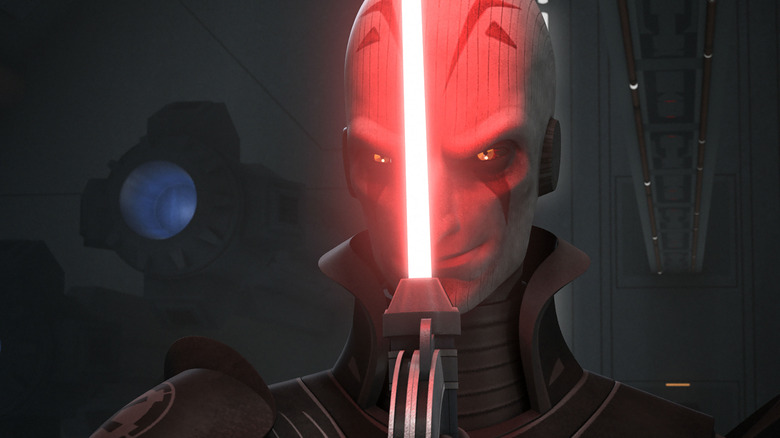 Star Wars Rebels season two begins on June 20, but in the event you haven't seen the first season help is on the way. The full first season of Rebels is now available to stream online for free, from now through May 4. (That day being Star Wars Day.) Basically, that means you've got the weekend to catch up on all of the first season episodes. If you want to start your Star Wars Rebels free stream now, we've got the debut episode embedded bel0w. 
Commence #StarWarsRebels binge! The entire 1st season is available on http://t.co/mVXi17I07U now through May the 4th. http://t.co/s2L2WOxXZT

— Star Wars (@starwars) May 1, 2015
Head to StarWars.com to watch the series, but we've embedded the the 45-minute premiere episode, called Spark of Rebellion, right here.
Spark of Rebellion – Star Wars Rebels Full Episode on Disney Video
Executive produced by Dave Filoni ("Star Wars: The Clone Wars"), "Rebels" features the voice talents of Freddie Prinze, Jr. (Kanan), Vanessa Marshall (Hera), Tiya Sircar (Sabine), Steve Blum (Zeb), and Taylor Gray (Ezra). Continuing the epic tradition of the legendary "Star Wars" saga, "Star Wars Rebels" unfolds between the events of Star Wars: Episodes III and IV and tells the story of the motley but clever crew of the starship Ghost who together face threatening new villains, encounter colorful adversaries and embark on thrilling adventures.
On Saturday, June 20, the second season premiere, The Siege of Lothal, will air on Disney Xd. You can get more info on that season premiere here, thanks to our coverage of its limited first showing at Star Wars Celebration.