'Avengers: Infinity War' Part 1 And 2 To Shoot Back To Back Over Almost A Year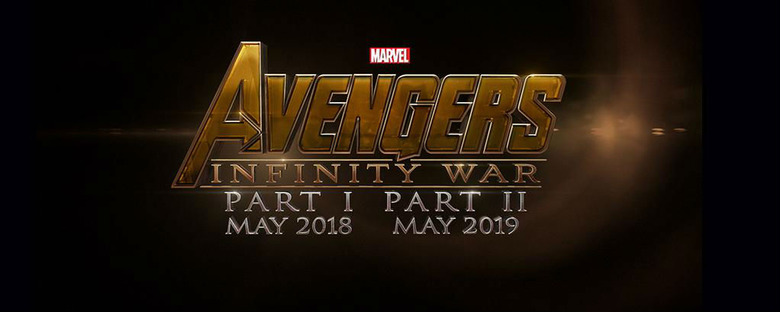 As exciting as going to the movies is, making one is often the opposite. It's a slow, meticulous process that is more often than not boring instead of fun. There are so many moving parts, and so many people are invested mentally and financially, filmmakers just need to make sure everything is done right. The bigger a movie gets, the longer it takes to make sure that's the case.
Movies don't get bigger than Avengers: Infinity War. It's a two part epic that is expected to feature an interplaterary battle between Thanos, The Avengers and maybe even the Guardians of the Galaxy. On paper, it's everything the Marvel Cinematic Universe has been building to since 2008. A movie that big will necessitate a very long shoot. That's exactly what's happening, according to star Chris Evans. He says he'll be shooting both Infinity War parts for about 9 months, starting late next year. Read about the Avengers Infinity War filming below.
Evans broke the news speaking to Esquire:
You know, you plan around the Marvel responsibilities. You have to. We start [Captain America: Civil War] in a couple weeks, and then that shoots until August or something like that. August or September. Then I've got some downtime and I can do with it as I please. I don't know if I want to take time off or go pursue another directing job or find a movie to act in or, you know, do whatever I'm creatively inclined to pursue or wait, relax, enjoy my life. And then we start the Infinity War, I think, some time in the third quarter. Fall or winter of 2016. That's going to be like nine months to shoot both movies back to back.
Timing wise, late 2016 through mid 2017 is pretty much expected. The Russo Brothers, who are directing Infinity War, will be working on Civil War through release in May. Then they'll have several months to complete pre-production before filming begins, then a year of post production on the first film, which comes out May 2018. So in fact, it's actually pretty early. But you can surely bet they'll have reshoots factored in for both movies.
Like Evans, are you already thinking about Infinity War even with Age of Ultron still not out?