'Tomorrowland' Character Posters Have A Magic Hour Glow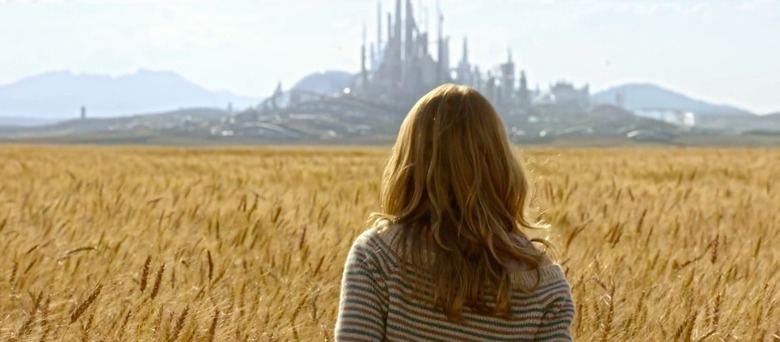 Four new Tomorrowland character posters show off the film's four major characters in a glowing, idealistic light. Literally — these are pretty magic hour portraits featuring George Clooney as "former boy-genius Frank," and the girl Casey (Britt Robertson), who finds her way to Frank's home, and to Tomorrowland. Who are the other two? There are Raffey Cassidy as Athena, and Thomas Robinson as young Frank. Check 'em all out below.
Tomorrowland opens on May 22. Posters via Disney.
From Disney comes two-time Oscar® winner Brad Bird's riveting, mystery adventure "Tomorrowland," starring Academy Award® winner George Clooney. Bound by a shared destiny, former boy-genius Frank (Clooney), jaded by disillusionment, and Casey (Britt Robertson), a bright, optimistic teen bursting with scientific curiosity, embark on a danger-filled mission to unearth the secrets of an enigmatic place somewhere in time and space known only as "Tomorrowland." What they must do there changes the world—and them—forever.
Featuring a screenplay by "Lost" writer and co-creator Damon Lindelof and Brad Bird, from a story by Lindelof & Bird & Jeff Jensen, "Tomorrowland" promises to take audiences on a thrill ride of nonstop adventures through new dimensions that have only been dreamed of.