'Independence Day 2' Brings Back Bill Pullman And Judd Hirsch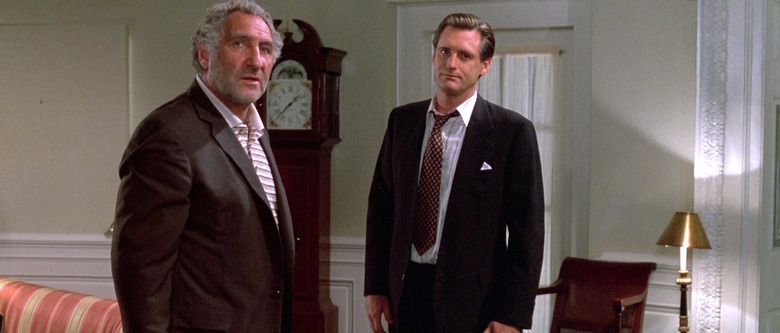 After many months of "probably"s, "presumably"s, and "expected to be"s, we finally have solid confirmation: Bill Pullman is returning for Independence Day 2. What's more, he's bringing along another one of his old co-stars, Judd Hirsch.
Pullman and Hirsch join original Independence Day co-stars Jeff Goldblum, Brent Spiner, and Vivica A. Fox in the sequel. Newcomers to the series include Liam Hemsworth, Jessie Usher, Charlotte Gainsbourg, Travis Tope, and Joey King. Read the Independence Day 2 Bill Pullman and Judd Hirsch announcements after the jump. 
Director Roland Emmerich shared the latest Independence Day sequel casting on Twitter.
It's official... we're thrilled to have the GREAT Judd Hirsch grace the set of #IndependenceDay once again! pic.twitter.com/vSIEQsZwjb

— Roland Emmerich (@rolandemmerich) April 17, 2015
Today we celebrate our #IndependenceDay sequel. Welcome back, Bill Pullman. pic.twitter.com/hR3qisg70i

— Roland Emmerich (@rolandemmerich) April 17, 2015
As we mentioned above, the announcement about Pullman has been a long time coming. Pullman himself has been talking about the Independence Day sequel for years. But Emmerich's confirmation has more weight now that the sequel is further along.
Hirsch's return is a little more surprising, as his name hasn't come up much. While Emmerich did say in 2013 that he believed Hirsch would come back, Hirsch said later that year that he wasn't sure.
Independence Day 2 takes place about 20 years after the events of the first film. The next wave of alien invaders has arrived, and a new generation of fighters is called upon to defend our planet. Emmerich and Dean Devlin wrote the script, while James Vanderbilt and Carter Blanchard did rewrites.
Pullman played President Thomas J. Whitmore in the original Independence Day, delivering what might be one of the best speeches in movie history. Hirsch played Julius Levinson, father of Goldblum's scientist character David.
Rumor has it Hemsworth will play Whitmore's son-in-law. Other characters include Dylan (Usher), son of Jasmine (Fox). Will Smith, who led the 1996 film, as military pilot Steven Hiller, will not return.
Independence Day 2 is slotted for June 24, 2016, 20 years almost to the day after the original Independence Day hit theaters.