LOL: 'Interstellar's Matthew McConaughey Reacts To 'Star Wars: The Force Awakens' Trailer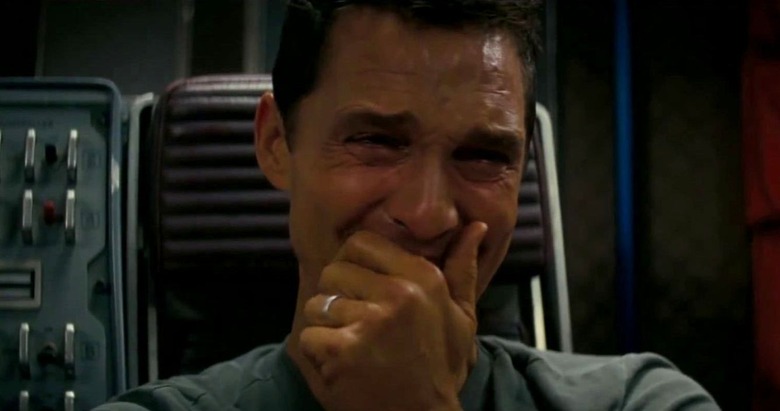 An entire galaxy of moviegoers lost their shit yesterday at the second The Star Wars: The Force Awakens trailer, but perhaps none loved it more than Matthew McConaughey. In a new video making the rounds, the Interstellar star laughs, gasps, and weeps while watching the epic trailer. See the funny Matthew McConaughey Star Wars reaction video after the jump. 
The Verge suggests "Matthew McConaughey reacts..." will be the next great Internet meme, and from here that sounds about right. The "Hitler reacts..." footage from Downfall covers a lot of territory, but it can't be everything to everyone. Sometimes, not even a screaming dictator can express your emotions. Sometimes, you need to bring in a crying astronaut to do the job.
Have your own "Matthew McConaughey in Interstellar" moment by rewatching the Star Wars: The Force Awakens trailer here. And once you've dried your tears and blown your nose, join us in a more reasoned analysis of the trailer here and here.