Steve Carell To Star In Robert Zemeckis' 'Marwencol'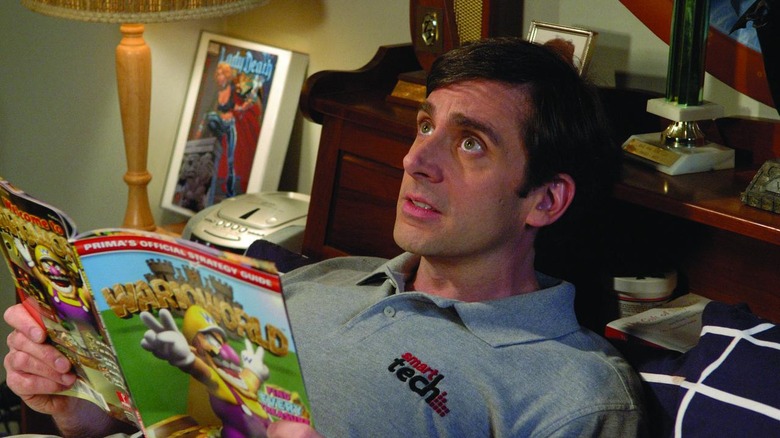 Steve Carell is following up his Oscar-nominated performance in Foxcatcher with another high-profile, fact-based feature. He's signed on to star in Marwencol, Robert Zemeckis' adaptation of the acclaimed 2010 documentary by Jeff Malmberg.
Get all the details about the Steve Carell Marwencol project after the jump. 
TheWrap reported on the Steve Carell Marwencol casting. Zemeckis first signed on in 2013. At the time, he and studio Universal were said to be searching for a big-name lead, with Leonardo DiCaprio as their top pick. That obviously didn't work out, but Carell is no slouch either.
Marwencol centers on Mark Hogancamp, who is the victim of a vicious assault. He emerges with a severe case of amnesia, unable to remember his loved ones or his life prior to the attack. As a method of recovery, he starts building a miniature model of a World War II-era Belgian village called Marwencol, populating it with tiny dolls engaged in their own stories.
According to earlier reports, Zemeckis' film will weave Hogancamp's journey with narratives set in Marwencol. Universal has optioned the Hogancamp's life rights as well as Malmberg's earlier film.
Malmberg will executive produce the new film, and Zemeckis will produce. The script was written by Caroline Thompson, whose credits include Edward Scissorhands, The Addams Family, The Nightmare Before Christmas, and Corpse Bride.
Carell last appeared in Foxcatcher, earning raves for his nearly unrecognizable turn as murderous heir John du Pont. The dark role proved once and for all the Carell, formerly best known as a comedic actor, could handle more dramatic fare.
He recently wrapped Freeheld, which reunites him with his Crazy, Stupid, Love. co-star Julianne Moore. He is now shooting The Big Short, which reunites him with his other Crazy, Stupid, Love. co-star Ryan Gosling as well as his Anchorman director Adam McKay.
Zemeckis is currently putting the finishing touches on this fall's The Walk, which chronicles high-wire artist Philippe Petit's 1974 Twin Towers walk. Marwencol looks likely to be his next directorial effort, especially now that Carell is involved.