Marvel Had Multiple Phase Three Plans: Some With Spider-Man, Some Without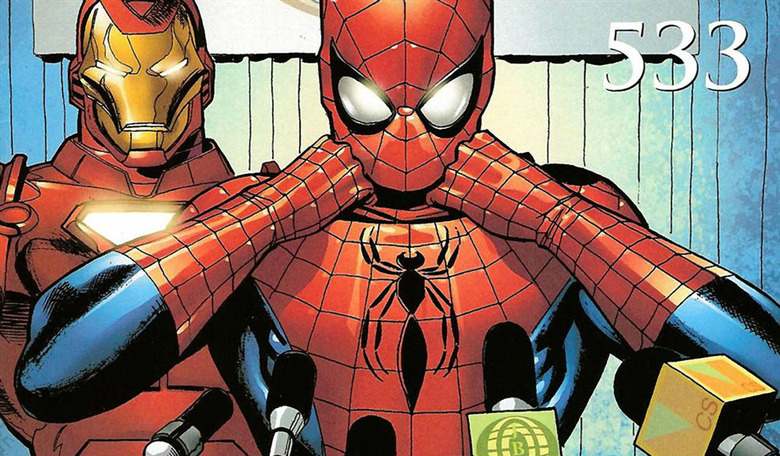 In October 2014, Marvel Studios president Kevin Feige took the stage in Hollywood and let the world know Marvel's grand plan for Phase Three. Three months later, the biggest Marvel superhero there is – Spider-Man – was added to the plan. That happened when Sony, the company which controls the movie rights to the web-slinger, came to an agreement with Marvel over creative control of the character and allowed his incorporation into the Marvel Cinematic Universe.
You'd think Spider-Man joining the MCU would have been a shake up of epic proportions. Not the case, according to Feige. In our interview for Avengers: Age of Ultron, the Marvel president gave us a little peek at how Marvel works by explaining that they had a plan already in place in case Spider-Man became available again. Read Feige's quote about the Marvel Spiderman movie below.
Here's an excerpt from our interview with Kevin Feige:
You made the Phase Three announcement in October, planning through 2019. Then a few months later, Marvel's biggest character becomes available. How drastically did the Phase Three plans change when Spider-Man was back in the mix? 
As you might have imagined, that had been in the works for a long, long, long, long time. And we had, as we often do, mapped out various alternatives if things don't happen. So we had a plan how it would continue without him and we have a plan how now it will continue with him. I wouldn't say it was "drastic" but we were certainly happy when it all came together.
There are a few takeaways here. First is the simple good business of Marvel, preparing for all scenarios. The second is Marvel was confident enough that Spider-Man was going to drop back into their laps to have contingencies ready. They wouldn't have made a plan just for fun.
For details on the plan Marvel had without Spider-Man, click here. For how that changed with him, click here.