Lorenzo Di Bonaventura To Produce Movie Of Mark Millar's 'Jupiter's Legacy'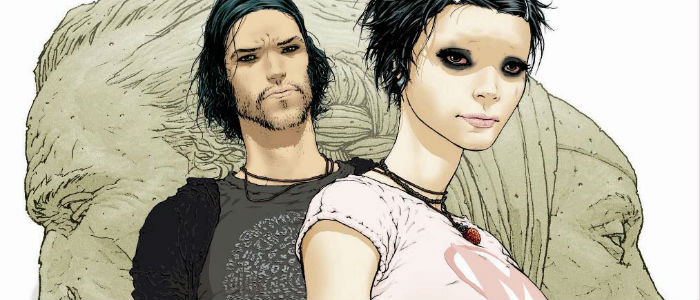 Another week, another Mark Millar property being turned into a movie. Fresh off the huge success of Kingsman: The Secret Service, the comic book writer behind Kick-Ass, Wanted and Nemesis has teamed with producer Lorenzo di Bonaventura to work on a movie version of Jupiter's Legacy. Not to be confused with Jupiter Ascending, the just-finished series centers on the disappointing children of the world's first superheroes. Read more about the Jupiter's Legacy below.
The Hollywood Reporter broke the news of the Jupiter's Legacy deal. Di Bonaventura is best known for producing the G.I. Joe and Transformers franchises, but is also working with Millar on another property in development, M.P.H. He's currently out to writers to pen an adaptation of Jupiter.
Here's the description of the series from the Image Comics site:
The children of the world's greatest superheroes may never be able to fill their parents' shoes. When the family becomes embattled by infighting, one branch stages an uprising and another goes into hiding. How long can the world survive when one family's super-powered problems explode onto the global stage?
Millar, who co-created this series with Frank Quitely, first published Jupiter's Legacy in 2013. A few issues came out in 2014 but the final issue was delayed almost a year, until early 2015. It now joins the long laundry list of his products which have been picked up by studios and production companies. Most recently, Chrononauts and Starlight were added to the pile.
Jupiter's Legacy has a great premise, a kind of subversion of the superhero stories like The Avengers we've come to be familiar with in movies. That's Millar's thing but it sounds like this story differentiates itself by being more upfront with the superhero subversion. Several movies and shows (Sky High, Heroes, The Incredibles, Hancock) have had different spins on this idea of less-than-great superheroes or families, but no one has done it like this, and that's whats exciting.
What do you think of Di Bonaventura teaming up with Millar for this property?