Cool Stuff: Hero Complex's WonderCon Exclusives Plus Official 'Mad Men' Posters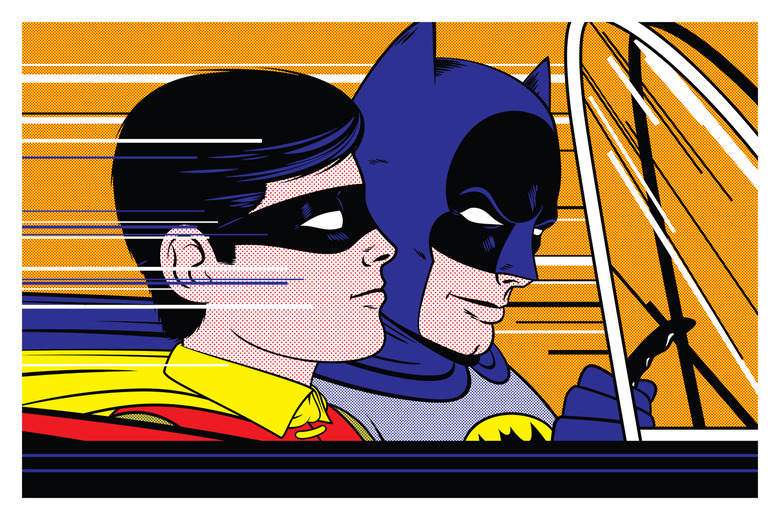 WonderCon kicks off Friday for three days of comic convention madness. Movie wise, there isn't a ton going on, but there's always fun to be had and lots of exclusive merchandise to covet. One of our favorite spots at WonderCon is the Hero Complex Gallery booth. They always have beautiful prints that are only available at WonderCon and this year is no different. We've already shown you a few of them, a Batman series by Casey Callendar, but today we've got even more. Spider-Man, Wall-E, Watchmen, Star Wars, it's a pretty solid cross section of cool stuff.
Plus, right now, you can get an officially licensed Mad Men poster from the gallery, by Milton Glaser, celebrating the final episodes that start this weekend. See all the WonderCon exclusives and more below.
First up – here are just a few of the Hero Complex's WonderCon exclusives. If you're at the convention, they're in booth #201.
These are in different editions and sizes and you can mouse over each for the artist name. Plus, they will be revealing more posters on Saturday, including a Boba Fett poster by Craig Drake, who'll be there to sign. Keep an eye on the Twitter.
And if you go to their website right now, they're the only place selling these Milton Glaser Mad Men posters. There are two sized, 18 x 24 and 24 x 12, each is $75 in an edition of 350. They're giclees. Click here for more.
Also of note – they've got a sale gone on right now. Just enter "HCG20OFF" dor 20% off any online purchase.
What do you think of the WonderCon exclusives?