Kristen Stewart Joins Ang Lee's 'Billy Lynn's Long Halftime Walk'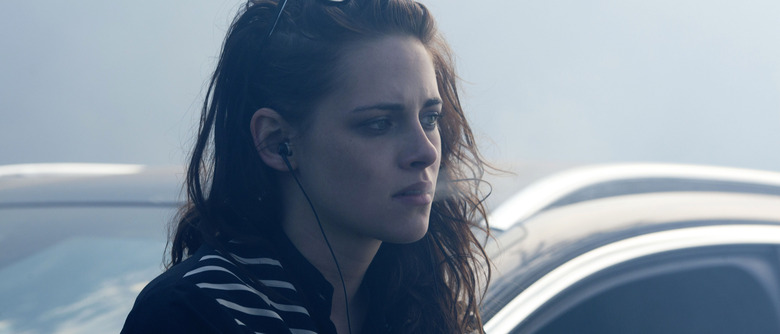 Kristen Stewart was a polarizing figure in her Twilight days, in part because Twilight was itself so polarizing. But she has managed to build a pretty solid career outside of that franchise, even becoming the first American actress ever to win a César Award earlier this year for Clouds of Sils Maria.
Her latest high-profile gig puts has her working with Ang Lee, for the upcoming adaptation of Ben Fountain's bestselling Iraq War novel Billy Lynn's Long Halftime Walk. Steve Martin, Garrett Hedlund, and Joe Alwyn also star. Get all the details on the Kristen Stewart Ang Lee project after the jump.
TheWrap reported the news. Fountain's novel centers on a 19-year-old Texan soldier named Billy Lynn (newcomer Alwyn) who survives a firefight in Iraq in 2005. He and the rest of the so-called "Bravo Squad" become minor celebrities when the footage of the incident goes viral, and they're brought back to the U.S. for a victory lap.
Their promotional tour home culminates in a Thanksgiving Day halftime show appearance at the Dallas Cowboys stadium, after which they're whisked back to Iraq to finish out the rest of their tour of duty. Most of the film will take place on game day, with flashbacks to earlier events.
Stewart will play Kathryn, Billy's beloved older sister. In the book, she's a supporting character but a significant one. Hedlund (who previously starred with Stewart in On the Road) plays intense, intelligent, and charismatic Bravo squad leader Sergeant Dime. Martin's role has not been revealed, but he seems likely to play either Albert, a Hollywood producer trying to put together a movie about Bravo Squad, or Norm, the arrogant owner of the Dallas Cowboys.
Fountain's novel has been praised as the Catch-22 of the Iraq War, though it's less bitingly satirical. By turns hilarious, heartbreaking, and infuriating, Billy Lynn's Long Halftime Walk examines the modern relationship between American civilian society and the young men and women it sends to war. Lee has the potential to make a really powerful and unusual wartime drama with this one.
Stewart is coming off of two award-winning films — the aforementioned Clouds of Sils Maria and Still Alice. Her upcoming releases include Drake Doremus' Equals, and American Ultra opposite her Adventureland co-star Jesse Eisenberg. She's now shooting an untitled drama with director Kelly Reichardt. Last month, she was confirmed to star in Woody Allen's next untitled picture, again with Eisenberg.
Production on Billy Lynn's Long Halftime Walk begins this month. No release date has been set.