Hawkgirl And Rip Hunter Cast In Flash/Arrow Spinoff Show From The CW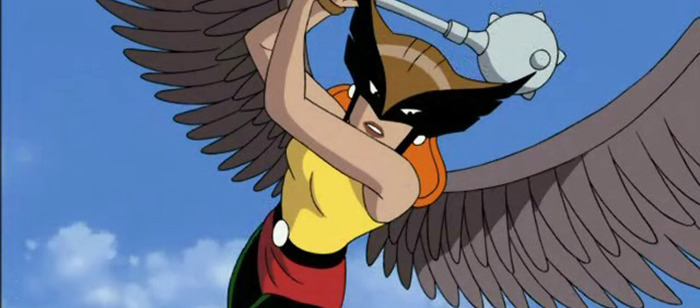 Arrow and The Flash are doing so well for The CW that the network plans to spin off a new show from those two connected series. We know this new series will feature a host of other DC Comics characters, some of whom have shown up in one of those two shows, and others who are new to TV and film altogether. One of the not-quite-new characters on the Arrow/The Flash spinoff show will be Hawkgirl, with Ciara Renée cast in the role. And one of the totally new to TV characters will be Rip Hunter, played by Arthur Darvill (Doctor Who).Deadline describes the show's version of the Kendra Saunders/Hawkgirl character like so:
In the new series, Saunders is a young woman who is just beginning to learn that she has been repeatedly reincarnated over the centuries. When provoked, her ancient warrior persona manifests itself, along with wings that grow out of her back, earning her the moniker Hawkgirl.
The show's version of Hunter, meanwhile, is described as "a roguish time traveler who hides the strains of being responsible for history itself behind a facade of charm and wit."
The Arrow/Flash spinoff already features Brandon Routh (aka Ray Palmer/The Atom on Arrow), Wentworth Miller (Leonard Snart/Captain Cold on The Flash), Dominic Purcell (Mick Rory/Heat Wave on The Flash), Victor Garber (Dr. Martin Stein on The Flash) and Caity Lotz, who played Sara Lance on Arrow, but may be playing a new character on the spinoff show.
There are a few more big roles to cast, including reveals of other DC heroes who will show up, so with this news breaking expect to hear about those soon.