'The Casual Vacancy' Trailer: J.K. Rowling's First Non-Harry Potter Book Comes To HBO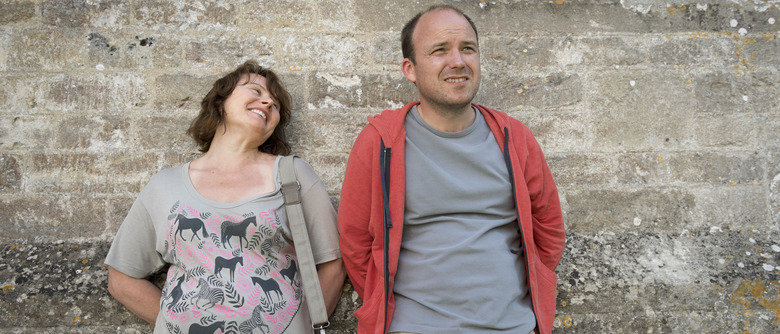 J.K. Rowling is coming to HBO. The network has debuted the new trailer for The Casual Vacancy, a three-part miniseries based on Rowling's first post-Harry Potter novel.Rory Kinnear plays Barry Fairbrother, a parish councillor in the English suburb of Pagford. His unexpected death throws the seemingly idyllic town into turmoil, as various factions compete to replace him in the government. Michael Gambon plays council leader Howard Mollison. Watch The Casual Vacancy trailer after the jump.
HBO debuted The Casual Vacancy trailer on YouTube.
The Casual Vacancy debuted in February in the U.K., to mostly positive reviews. Some critics even suggested the TV adaptation was an improvement on Rowling's original novel. Sticklers might want to steer clear, though — it seems the show isn't entirely faithful to the source material, as it has a different ending.
HBO will air Parts 1 and 2 of The Casual Vacancy on Wednesday, April 29 at 8 PM, followed by Part 3 on Thursday, April 30 at 8 PM. Jonny Campbell directed from a script by Sarah Phelps.
The Casual Vacancy centres on Pagford, a seemingly idyllic English village with a cobbled market square and ancient abbey. Behind the pretty façade however, is a town at war: rich at war with poor, teenagers at war with their parents, wives at war with their husbands, teachers at war with their pupils. Pagford is not what it first seems.
At the Parish Council meeting the subject of Sweetlove House and its legacy arises. Howard Mollison, the Chairman, heads up the faction who want to see an end to the legacy; the thorn in his side is Barry Fairbrother, who makes an impassioned speech outlining the importance of the legacy, and the services it provides. For now, Barry has won the argument.
When Barry dies suddenly, Pagford is left in shock, and the empty seat left by Barry on the parish council soon becomes the catalyst for the biggest war the village has yet seen. Three candidates are soon lined up: Miles Mollison, Howard's son; Colin Wall, Barry's friend; and Simon Price, Barry's half-brother.