Cool Stuff: Distant Lands, A Pop Culture Art Show By Matt Ferguson In Brooklyn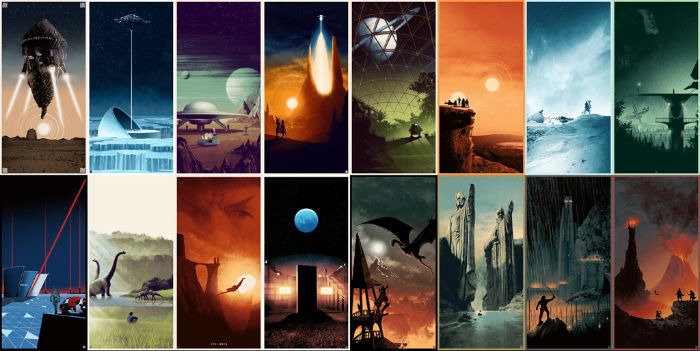 You probably know Matt Ferguson's work. He did the popular Guardians of the Galaxy/Star Wars mashup. He did these beautiful Star Wars and Lord of the Rings prints. He's got an great eye for pop culture but, more important, the space a pop culture character inhabits. That'll be the focus of his first solo show, Distant Lands, which opens Friday March 27 at the Bottleneck Gallery in Brooklyn, NY.
Ferguson has created 10 new screenprints and 24 original pieces all showing pop culture characters in various, vast environments. Some of these – like Star Wars and Lord of the Rings – you've probably already seen. However, /Film is happy to exclusively reveal the bulk of the show including pieces for The Fifth Element, 2001: A Space Odyssey, Superman, The Hobbit, The Neverending Story, Forbidden Planet and Silent Running.
See the Matt Ferguson Bottleneck Gallery solo exhibit below.
Here are our exclusive reveals of new pieces from Matt Ferguson's Distant Lands, which opens from 7-10 p.m. March 27th at Bottleneck Gallery, 60 Broadway, Brooklyn NY. It remains on display through April 15 and left over prints go on sale Saturday, March 28th at 12pm eastern on Bottleneckgallery.com.
Matt Ferguson Bottleneck Gallery: Distant Lands
These are all editions of 50 and cost $35. The Hobbit piece is a timed release, though, and will remain on sale until Sunday March 29 at 11:59 p.m. EST.
And here are some equally awesome, but previously released, new prints for the show.
Artist Proofs of the already sold out Lord of the Rings and Star Wars sets will be on hand at the show, there will be lots of original sketches, and the first 100 people to arrive will receive this piece free.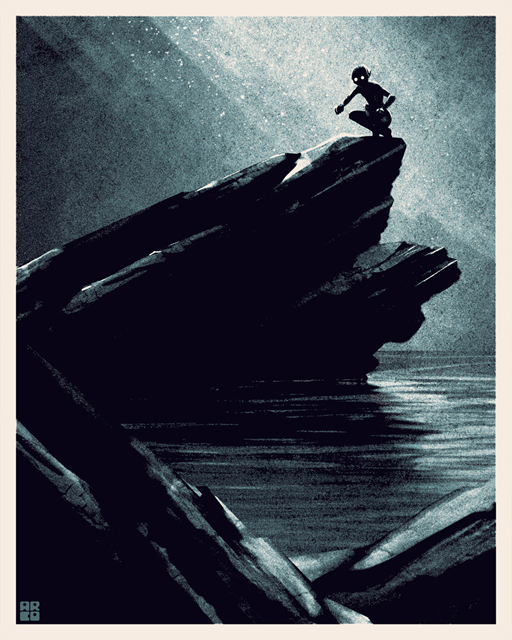 Finally, all profits from the above Spock piece will be donated to the COPD Foundation. That's in addition to the $2,000 the show has already raised for the Kidscan Foundation in New Zealand by selling the Lord of the Rings prints.
This is going to be an amazing show. Which is your favorite piece from the Matt Ferguson Bottleneck solo show?