Tony Jaa Hits Hard In 'SPL 2' Trailer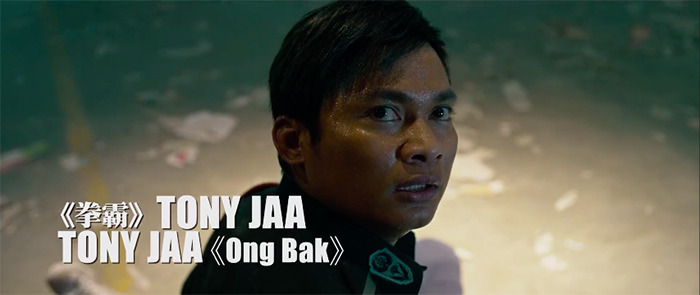 Tony Jaa fans will get to see their favorite elbow-thrower kick some ass in a couple scenes in Furious 7 when that film opens at the beginning of April. If his guest appearance in that movie doesn't seem like enough, there's something else to look forward to: the sequel to the 2005 film Saat Po Long. (Aka SPL, aka SPL: Kill Zone.) That movie is the film where Donnie Yen and Sammo Hung fight like men possessed; it's one of the great fight films of the last decade.SPL 2 comes a decade later, and we were fairly skeptical about it being a good idea. But with Jaa, and Wu Jing and Zhang Jin among the co-stars, there was reason to hope. Now the first SPL 2 trailer is out, and it definitely looks violent and strange. Whether it will earn its title is another thing altogether, but this first trailer is fairly promising.
Sure, there's some just-OK wire work there, but with Soi Cheang (Dog Bite Dog) directing we're hoping it might turn out well. And when US and French producers are churning out mid-grade action, it's good to get a little splash of old-school Hong Kong violence. And, frankly, I'll watch just to see what the hell is going on with that scene featuring the person in the cage.
Trailer via Twitch. SPL 2 opens in Hong Kong this summer; there's no US release info yet.
After busting a local gangster Hong in an undercover operation, hard-boiled cop Kit is captured by Hong's men and wakes up in jail in Thailand facing a life sentence. While in police custody, Hong strikes a deal with Kit's supervisor Wah to trade his freedom for Kit's. Wah traces Kit to Thailand and manages to convince to new prison guard Chai to help save Kit because Kit is one of the few eligible bone marrow donors who can save Chai's daughter, who's suffering from leukemia. Hong breaks out of jail and flees to Thailand and order Kit's executive. When Kit learns of Hong's jailbreak, he's determined to bring him to justice.