Neill Blomkamp Tweaked His 'Alien' Concept To Get Out Of Ridley Scott's Way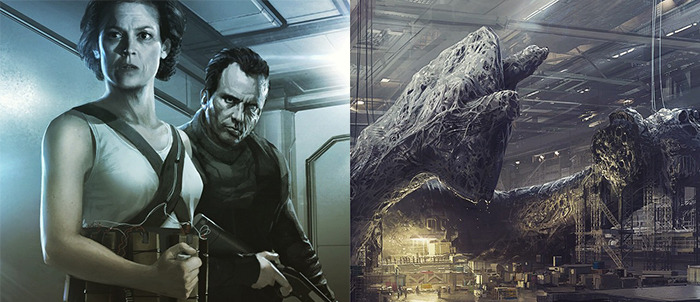 Neill Blomkamp revealed his ideas for a new Alien movie, and soon after his deal to make them a reality, during the promotional runup to his latest film, Chappie. Now that Chappie has been out for a couple weeks, all the focus is likely to go to Alien in the months going forward. And in a new podcast appearance, Blomkamp is already talking about the upcoming film. Specifically, he talks about its relationship to Ridley Scott's Prometheus films, saying that he had to change one thing in order to avoid getting in Scott's way.
Blomkamp and his wife and frequent collaborator Terri Tatchell appeared on the Empire podcast, saying,
I changed the one thing [Scott] felt was bumping 'Prometheus' a little bit. One thing that makes me feel good about it is that Ridley is producing it. He likes the idea of what I want to make.
Feel free to speculate about how that's going to work out, or what idea might have been a possible intersection between Blomkamp's Alien and Scott's Prometheus films. Given the assumption that Blomkamp's Alien will have some new twists to Ripley's story, and by extension the story of the xenomorph and other elements of that galaxy, there are plenty of things that could be potential aspects of conflict between Blomkamps' revision of the Alien story and Scott's sorta-prequel tales.
The director also talks about the title of the film, which won't be Alien 5, and probably won't be anything you're predicting.
I sent what I wanted as the title to Ridley, It's kinda quite bold, and he was like, 'I really like that. So I'm gonna test it, I don't think it's gonna work, though.' I have my own idea but it gives away too much if I say the title. But in the event that it doesn't work, I'm dead in the water...
The Alien talk begins at around 23 minutes into the podcast, and Blomkamp goes into some detail on the origin of his Alien ideas. Nothing too specific, but for those who are excited about his project there's some conversation there about the gestation of the story that fans might like to have as background.