'Downton Abbey' Ending After Season Six; Movie Is A Possibility [UPDATE]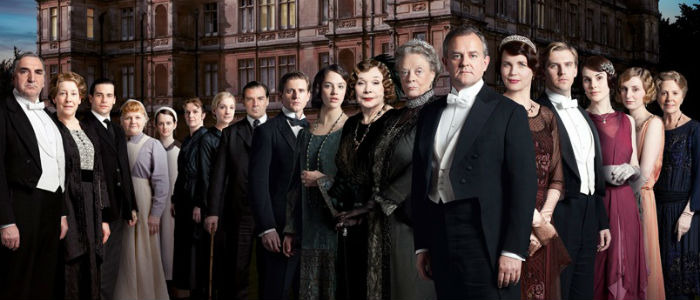 UPDATE: This news originally ran on Monday but there's a new twist. A movie has now been mentioned as a possibly. Read more below.
For me, Downton Abbey just kind of happened. I'd heard some chatter about this British period drama people were raving about and, one night, I just popped the pilot on via Netflix. Instantly, I was hooked. The sharp writing, the dynamic characters and fascinating juxtaposition of a wealthy family and their servants had everything you could want in television: humor, suspense, romance, you name it. I've been a fan ever since and I'm not ashamed to say I've shed a tear or two at the show.
That'll likely happen again next year. Word has come down that season six, which will air later this year in the United Kingdom before airing on PBS in the States in January 2016, will be the final season of Downton Abbey.
TV Line reported the news of Downton Abbey ending. The main reason given is that most of the actors still on the show have contracts that run through this season. Signing everyone again would be expensive and most of the actors say they're good and ready to go.
On a geek note, Downton Abbey has been a breeding ground for up and coming actors. The most obvious being Dan Stevens, who did three seasons on the show before moving on to film. He was in last year's awesome thriller The Guest and has his name thrown around often for other, bigger roles. Lily James is currently starring in the hit film Cinderella, along with Downton co-star Sophie McShera. Even former Watchmen cast member, Matthew Goode, is likely have play a role in the final season of the show.
J.J. Abrams and George Clooney are huge fans, both of which have taken public photos from the set.
And that's not even getting into just how freaking great everyone actor on the whole show is. Honestly, you may joke or thumb your nose at Downton Abbey but it's going to be remembered as one of the great melodramas of our generation. It'll be sad to see it go, but at least it's happening on its own terms.
Do you watch Downton? Is this the right time for the show to end?
UPDATE: Thursday March 26, the producers confirmed this news. But that's not the news. The news is when asked about potentially following the series up with a movie, executive producer Gareth Neame said this:
Our position on [a movie] is that we would be very interested in that. It is definitely something that we're contemplating. It would be great fun to do. I think it would be a wonderful extension.
At the moment, there aren't any specific plans. They're too busy working on season six. But, maybe in a few years, it'll happen.