'Beauty And The Beast' Sets 2017 Release Date, Adds Emma Thompson And Kevin Kline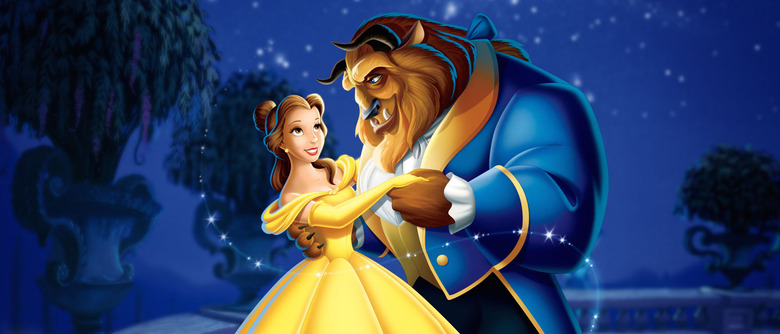 Fresh off the success of Cinderella, Disney is firming up its live-action fairy tale slate. The studio has set a 2017 release date for Beauty and the Beast, which has Bill Condon starring and Emma Watson, Dan Stevens, and Luke Evans starring.
In addition, a couple new cast members have been revealed — specifically Emma Thompson and Kevin Kline. Find out whom they'll be playing, and get Beauty and the Beast release date details, after the jump. 
Disney announced today that it will release Beauty and the Beast in 3D on March 17, 2017. It is currently the only feature set for that date, although Captain Underpants and Skull Island are slated to open the week before and The Divergent Series: Allegiant – Part 2 the week after.
The studio has had good luck opening their live-action fairy tales in the spring. Last year's Maleficent debuted in late May, but Alice in Wonderland, Oz the Great and Powerful, and Cinderella have all raked it in in March. Their next one, Jon Favreau's The Jungle Book is currently slotted for April 15, 2016.
Scripted by Stephen Chbosky, Beauty and the Beast stars Watson as Belle, Stevens as the Beast, Evans as Gaston, and Josh Gad as Gaston's pal Lefou. Recently added to the cast are Thompson as Mrs. Potts and Kline as Belle's father Maurice.
As the casting suggests, Condon's upcoming live-action / CG feature will hew closely to the animated version of the classic tale released by Disney in 1991. Which means Condon has some beast-sized shoes to fill — that one became the first animated film ever nominated for Best Picture, and is still widely regarded as one of the best animated films of all time.
Beauty and the Beast will have some help on that front in the form of composer Alan Menken, who will score the 2017 film after winning two Oscars for his work on the 1991 movie. The new Beauty and the Beast will feature new recordings of some of the songs from that film, as well as original songs by Menken and Tim Rice.
Production on Beauty and the Beast begins this May in London.