Jamie Foxx Says Martin Scorsese Will Direct His Mike Tyson Biopic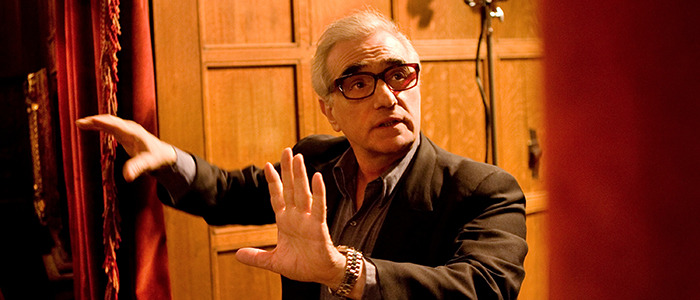 Jamie Foxx has been preparing to play boxing legend Mike Tyson for sometime. We heard Terence Winter, writer of Boardwalk Empire and The Wolf of Wall Street, was scripting and Tyson himself had given his blessing. Well now, in a new interview, Foxx dropped a both surprising, and not-so-surprising, piece of news. He said he expects Martin Scorsese to direct the film. Read the Martin Scorsese Mike Tyson news below.
That news is surprising because Scorsese is always so busy and booked up. And it's not-surprising because it's a New York based boxing story, two things the director obviously likes, and written by a frequent collaborator. Previously, we heard Scorsese was attached, but not as director.
Foxx dropped the news in a radio interview, reported by Uproxx:
I just went in with Paramount with Mike Tyson. So I'm going to do the Mike Tyson story. Listen, to be in the same room pitching Mike Tyson to Paramount, Mike Tyson is on one side, I'm on the other side and doing Mike Tyson at the same time. And Martin Scorsese at the helm. This will be the first boxing movie that Martin Scorsese has done since Raging Bull.
You can listen to the full interview, which is primarily about Foxx's new song, below. The Tyson stuff is at 8:15. Foxx gets more into the focus of the movie, which would be the modern Tyson reflecting back on his crazy past.
Tyson's story is pretty incredible and absolutely ripe for a narrative retelling. His raw talent, his rise to stardom, his worldwide celebrity and domination, the loss of his mentor, the betrayals by his promoters and subsequent fall. And that's just the boxing. Since then he's been doing one man shows, appearing in movies and much more. He's a fascinating man and Foxx portraying him will be very interesting. I also like the spin Foxx talks about here. It suggests he'll play Tyson now, as an older man, and digital effects will age him down for flashbacks and things like that.
But is Scorsese really going to do this? Of course he'd be an amazing choice but after Silence, which he's in production on now, he literally has four or five projects in various stages of development. Films he's been attached too much longer than this movie. But if this one has a filmable script, a big star and funding, there's no reason why he can't jump into it. Or maybe Foxx and Tyson are mistaken and he's just a producer. Either way, Scorsese doing a period New York boxing film gives me goosebumps. What are your thoughts on a Martin Scorsese Mike Tyson film?