Showtime Also Has Plans To Offer Standalone Streaming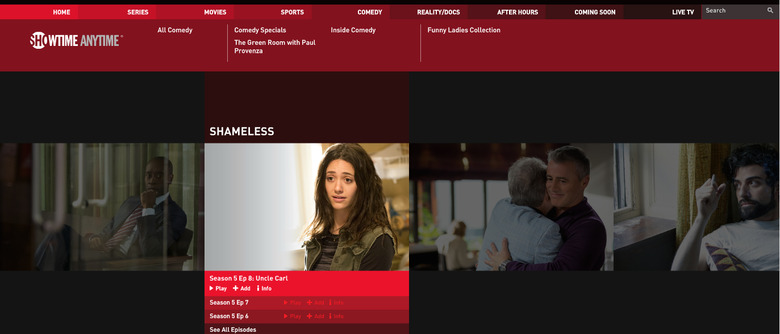 Not to be outdone by competitor HBO, Showtime has announced that it, too, has plans for a standalone streaming option. According to CBS Corp head Les Moonves, "the floodgate is now open" for such a service, and we can expect it to debut "in the not-too-distant future." Learn more about the upcoming Showtime streaming service after the jump. 
Moonves divulged plans for a Showtime streaming service to investors at the Deutsche Bank Securities 2015 Media, Internet & Telecom Conference this morning. His comments follow the formal announcement earlier this week of HBO Now, a $14.95/month standalone streaming plan to be made available exclusively through Apple starting next month.
"The days of the 500 channel universe are over," declared Moonves. Although cable and satellite distributors have been "skeptical" of standalone streaming and a la carte offerings, he acknowledged, "there's been a bit of interest" lately. "I think the floodgate is now open." He added that he has already been in conversations with "the normal suspects" about standalone Showtime streaming.
Under the current model, TV viewers who want Showtime have to add it on top of a cable package. As a result, even if all they want is a legal way to watch Penny Dreadful, they wind up paying for lots of channels they have no interest in. Consumers have been demanding more tailored options for some time, and with these recent developments at HBO and Showtime it looks like we're finally getting them.
Moonves has been interested in standalone streaming for some time. Last fall the company launched CBS All Access, a similar service that provides live and classic CBS content for $5.99/month. According to Moonves, it is doing "extremely well." He also stated last year that a Showtime streaming offering was "fairly definitively" coming in 2015, so when he says "not-too-distant future" he probably means within the next 10 months.