'Tron 3' Gearing Up To Shoot This Fall In Vancouver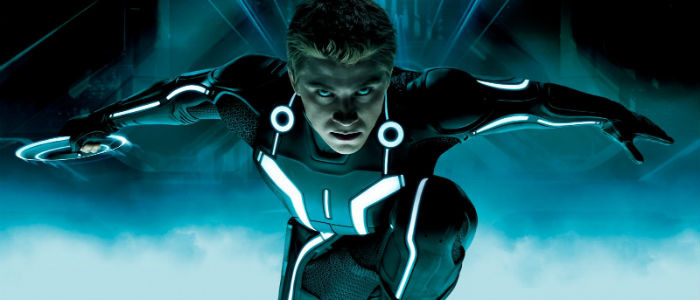 Tron 3 seems to be happening, after a very quiet period of development from Disney. According to reports out of Vancouver, the film will shoot there starting in October, with Garrett Hedlund set to return to the role he played in Tron: Legacy. What's more, we're told that Joseph Kosinski is returning to direct. This isn't confirmed by Disney, but below you can see the info we have right now. 
We got suspicious about new Tron projects a few weeks ago when musician Giorgio Moroder said he would be doing work with Skrillex for a new Tron video game. He said,
I'm going to meet Skrillex next week when I'm back. I'm doing the music for a game for Disney's 'Tron'. We have about five themes, electronic stuff and let's see if he's interested in remixing or re-working one of the songs.
But what if that was music for a game in a film, not just a new game? And why do a new game now? (There was supposition that this could be for an expansion to an existing game like Disney Infinity, but that was never confirmed.) Keep in mind that we don't have any confirmation of what Moroder is doing here; it could well be for a game rather than a film.
Then we were alerted to this tweet:
Tron 3 will film in Vancouver October 5th @olv #yvrshoots Only returning cast so far is Garrett Hedlund

— Lindsay B (@lemon_buzz) March 8, 2015
That was followed up by a report at VanCityBuzz essentially jumping off that bit of info. We've also seen this Reddit post posted prior to that tweet, which claimed that Tron 3 was set to shoot this year in Vancouver. The same report mentioned Sinister Six, but that was right around the time of the reveal that Sony would work with Marvel on Spider-Man, and so perhaps before that film's existence was fully called into question. Still, we weren't certain of the info and couldn't confirm.
At this point we're working to confirm with Disney, but in the meantime we've talked to another very well-placed source who confirmed the movement on Tron, and the fact that Kosinski is involved. We'll update more as we get further information.
Around the time Tron: Legacy was in theaters there was a lot of talk about a Tron 3. That talk continued for a couple years, but has slowly died out in more recent months. But if this is all correct, clearly Disney has been quietly developing a new installment.