Sequel Bits: 'Jurassic World', 'Spectre', 'Alien', 'Terminator Genisys', 'Sharknado 3'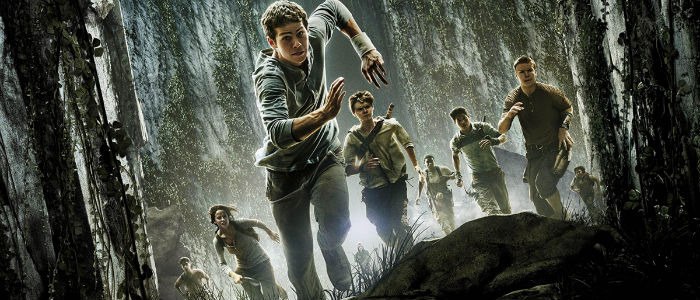 After the jump:
Sharknado 3 gets hit with a strike-nado, might get delayed
T.S. Nowlin will be back to script the last Maze Runner
Joe Carnahan offers a glimpse of the A-Team sequel we never got
The Poltergeist remake is going to be here two months early
Sigourney Weaver is excited about Neill Blomkamp's Alien sequel
The latest Terminator Genisys rumors are are the craziest yet
Get another little peek at Bryce Dallas Howard in Jurassic World
Watch expensive cars chase each other on the set of Spectre
The apocalypse isn't getting cancelled completely, but it might be delayed. Production on Sharknado 3 has halted as crew members go on strike over a union contract.
Sharknado 3 has less than a week of filming left in Los Angeles, and as of now it's still scheduled to air on Syfy in July. However, insiders say it may get pushed back if the strike continues for longer than a week.
Early this morning outside of Los Angeles, the #Sharknado3 crew went on strike for a union contract. pic.twitter.com/fwpI57DOBh

— IATSE // #IASolidarity (@IATSE) March 3, 2015
#SharknadoStrike Day 2: Crew's picketing of @SharknadoSyfy continues. No contract, no airborne marine mega-predators! pic.twitter.com/FJQ6TvTNlw

— MPEG (Editors Guild) (@MPEG700) March 4, 2015
Probably not helping matters are mocking statements like this one, from the producers' attorney Scott Meehan:
We are happy to report that we have reached an agreement with the International Brotherhood of Selachimorpha, which represents the sharks in our film. We will be increasing the amount of chum at the craft services table and will no longer require our employees to sleep without moving.
Union members have declined to dignify the statement with a response. [Deadline]
The Maze Runner was a hit and its sequel The Scorch Trials seems to be coming along nicely, so Fox is going to keep a good thing going. The studio has closed a deal with T.S. Nowlin, who co-wrote the first film and wrote the second, to pen the third.The Maze Runner: The Death Cure will be based on the third installment of James Dashner's YA series. The Maze Runner: The Scorch Trials doesn't hit theaters until September 18, but locking Nowlin in early gives Fox a headstart on the next one. [Deadline]
At this point even the most devoted Joe Carnahan fans have made their peace with the fact that The A-Team 2 is unlikely to ever happen. Instead, you'll have to settle for this bit of concept art originally intended for the sequel.
[Twitter]
They're baaack... and they're arriving sooner than expected. 20th Century Fox has bumped Poltergeist up by two months, from July 24 to May 22. The new date pits it against Disney's sci-fi adventure Tomorrowland and Lionsgate's horror flick The Vatican Tapes.
The shift has caused a minor ripple through Fox's upcoming slate. Melissa McCarthy's Spy, which was originally slated for May 22, will now land June 5, and the John Green adaptation Paper Towns, which was set for June 5, will take over Poltergeist's old July 24 date. [Coming Soon]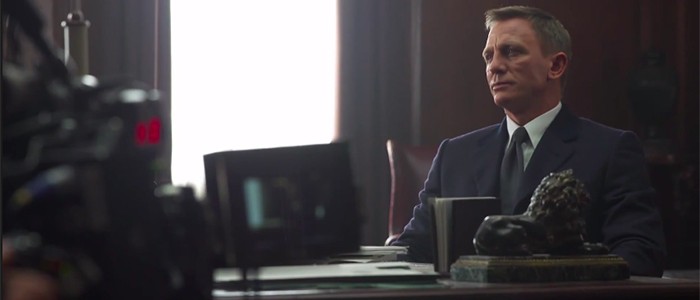 Neill Blomkamp is very excited to be the new director of the next Alien:
My job is to give the fans, including me, a movie that feels as linked to the first and second film as I can possibly handle. Everything about it needs to be connected to those movies. If I can make it my own in the way James Cameron made 'Aliens' his own, I can do it to that percentage, but never harming the tone of the first two movies.
And he has the support of Ripley herself, Sigourney Weaver. "I would love to take Ripley out of orbiting around in space and give a proper finish to what was such an excellent story," she said.
Weaver also shared a cute little anecdote about the moment she found out her Chappie director was also going to be her Alien director. Apparently they'd already had several discussions about the potential for another Alien film. And then, she continues:
I finally said, 'Yeah, yeah, you know it's a pity we didn't really finish the story. It's such a good story, it's really loved.' I said, 'I should probably talk to Jim Cameron about that.' And he said, 'Don't talk to Jim Cameron about that, talk to me about that.' So we kept talking about it."
There have been some pretty crazy rumors about the plot of Terminator: Genisys, and today we have a few more to add to the pile. Be warned that major spoilers might lie ahead.
An alleged script leak has revealed that the T-1000, the T-850, and the younger T-800 will be pursuing Kyle Reese and Sarah Connor early in the film, only to be taken out before the second half. The real villain, it turns out, will be John Connor, who's been infected by a sort of Terminator nano-virus.
There are many more juicy details at What Culture, but we'd caution you to take all of this with a huge grain of salt. Terminator: Genisys opens July 1. [via io9]
When Jurassic World isn't being overrun by angry dinosaurs, it actually seems like a pretty nice place. In the latest still from the movie, Bryce Dallas Howard and Irrfan Khan seem to be enjoying the view. They might as well, because they aren't likely to have many more moments of peace in the movie.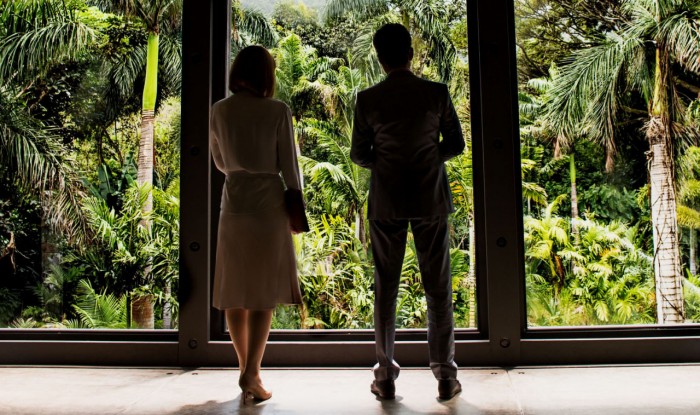 Howard plays Claire Dearing, the park operations manager at Jurassic World, and Khan is Simon Masrani, owner of the park and CEO of its parent company Masrani Global Corporation. Jurassic World opens its doors on July 12. [Comic Book Movie]
The latest video from the Rome set of Spectre confirms that James Bond still enjoys chasing bad guys in an expensive car around a fancy European city. That's his silver Aston Martin, and who knows who's in the orange Jaguar.
Spectre arrives November 6. [USA Today]