Watch A Brief Video Comparison Of 'Birdman' And 'Black Swan'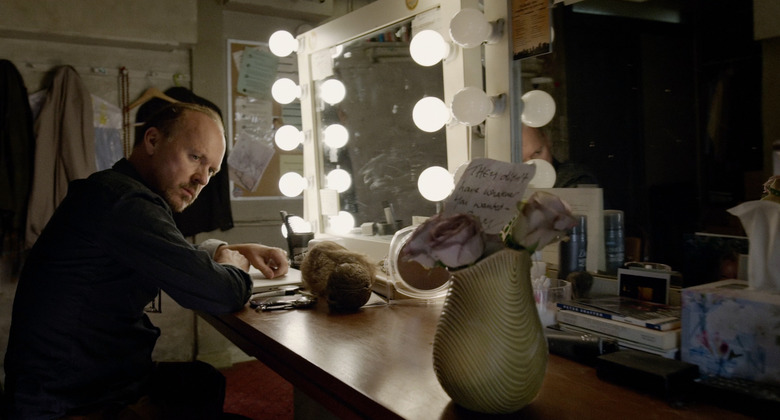 The parallels between Birdman and Black Swan were quickly apparent, as both films feature lead characters with theatrical ambitions who are haunted by bird or bird-like specters. An editor has now presented shots from the two films side by side, and if nothing else the Birdman Black Swan comparison provides a jumping-off point to discuss the relationship of each film to the other. Along with that, you can take in a long conversation with Birdman star Michael Keaton.
Will you learn anything from this comparison? Probably not, but on a superficial level the similarities and parallels are appealing to look at. Here's how the effort is described on editor Miguel Branco's YouTube page:
New York City — two artists, two opening nights, two rival figures, and one center stage. Alejandro G. Iñárritu's "Birdman" bares many striking resemblances to Darren Aronofsky's "Black Swan," in terms of plot, characters, and on-screen imagery. Having seen both films beforehand is highly recommended. Spoilers [in 4k!] ahead. "Wong Chia Chi's Theme" composed by Alexandre Desplat, taken from the album "Lust, Caution (Original Motion Picture Soundtrack)," remains courtesy of Decca Label Group, 2007.
Birdman Black Swan Comparison
Additionally, here's an hour-long talk with Michael Keaton about Birdman and his career. It's a great discussion, with some excellent and insightful details about the film.