'Transformers: Age Of Extinction' Tops 2015 Product Placement Awards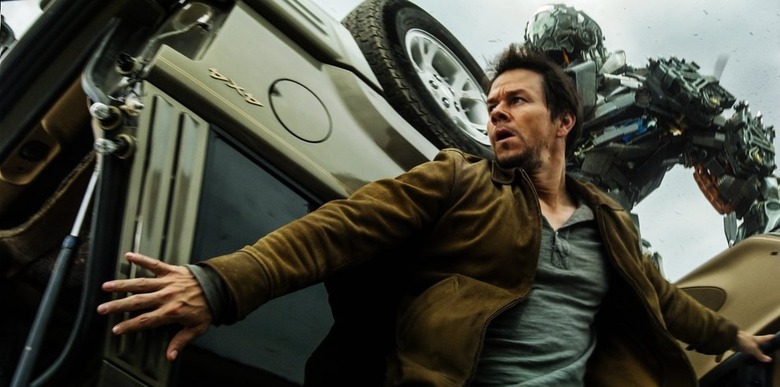 Before we close the book on another year in film, Brandcameo has one more set of awards to hand out. But these aren't for achievements in acting or directing or sound mixing. These are for all the product placements that cropped up in the movies last year, from Reese Witherspoon's REI boots in Wild to, well, the entirety of The Lego Movie.
The winner for most brands in a single film shouldn't be hard to guess (I'll give you a hint: it's in the headline) but smaller films like Nightcrawler and The Theory of Everything apparently still found ways to squeeze in a few notable brand mentions. Find out who won the sometimes dubious honors in the 2015 Brandcameo Product Placement Awards after the jump. 
For the past 15 years, Brandcameo has tracked product placement and brand appearances in the #1 films of each year. In 2014, there were 35 #1 films with an average of 13.3 products per film. That's counting the 14 films, including Fury, Exodus: Gods and Kings, and Divergent, that had zero identifiable brands.
The awards names are hard to understand by themselves, so we've posted some of the most notable winners along with explanations below. For the full list with more detailed analyses, visit branchannel.com.
2014 Award for Overall Product Placement: Apple
Apple was reportedly featured in 9 of the 35 #1 films of 2014, beating out runner-ups Sony and Coca-Cola. It's the company's first win since 2011.
2014 Award for Achievement in Product Placement in a Single Film: Transformers: Age of ExtinctionTransformers: Age of Extinction reportedly featured 55 distinct brands. At this point, they should probably just name this award after Michael Bay — he also won in 2014 for Pain & Gain (39 brands) and in 2011 for Transformers: Dark of the Moon (71).2014 Award for Product Placement Achievement in an Oscar-Nominated Film: The Theory of Everything and Tide
Tide figures into a scene where a young Stephen Hawking courts Jane Wilde by leaving her a box of the detergent, referencing an earlier conversation they had about UV light.
2014 Award for Worst Product Placement: Transformers: Age of Extinction and Beats
Okay, but was Stanley Tucci turning Autobot technology into a Beats Pill really worse than an Oreo vending machine turning into an Autobot?
2014 Award for Best Role as a Supporting Product Placement: Nightcrawler and Dodge
I'll let Brandcameo explain Dodge's excellent role in Nightcrawler:
When Nightcrawler's paparazzi protagonist, Lou Bloom, becomes flush and successful he doesn't just buy a nicer car; Bloom buys a projection of himself in the form of a candy-apple red Dodge Challenger 392 SRT.
More than just a hot rod, the in-your-face muscle car mirrors the development of Bloom as he becomes more single-mindedly aggressive, unforgiving and remorseless.
2014 Award for Best Off-screen Supporting Product: Godzilla and Snickers
This isn't about Snickers showing up in Godzilla, it's about Godzilla showing up in a Snickers ad campaign. And a pretty cute one at that.
2014 Award for Product Placement Impact: The Lego Movie and Lego
Lego reportedly saw an 11% boost in sales in the six months following the release of The Lego Movie which, for all of its artistic merit, was essentially a two-hour commercial for Legos.
2014 Award for Product Placement Adaptation: Wild and REIBrandcameo counts "nearly a dozen mentions" of REI in Wild, and notes that the outdoor goods retailer returned the favor by promoting its boots as being "featured in the Fox Searchlight Pictures release Wild."2014 Forrest Gump Award for Achievement in Reverse Product Placement: Chef and El Jefe
"Reverse product placement" is when a fake brand featured in a movie becomes a real brand, a la Bubba Gump Shrimp from Forrest Gump. Chef gave birth to a real El Jefe food truck and El Jefe pop-up restaurants, and now a more permanent location might be in the works.
2014 Wayne's World Award for Product Placement Product Placement: 22 Jump Street
This award "recognizes achievements in winking at the entire practice of integrating and embedding products and brands into movies," and goes this year to 22 Jump Street for the hilarious sequel montage at the end.
2014 Award for Unwanted Product Placement: Transformers: Age of Extinction and Pangu Plaza
This one was so unwanted, there was actually a lawsuit about it. Though to be fair, it started out as a very much wanted bit of product placement — Pangu Plaza was dissatisfied with the results of an expensive product placement deal with the movie.
2014 Cleo McDowell "My Buns Have No Seeds" Award: Dumb and Dumber To and KEN Conference
As the name suggests, this award rewards outstanding product placement for fake brands – like Dumb and Dumber To's TED Conference stand-in, the KEN Conference.