Watch The Original 'Whiplash' Short Film That Inspired The Oscar-Winning Feature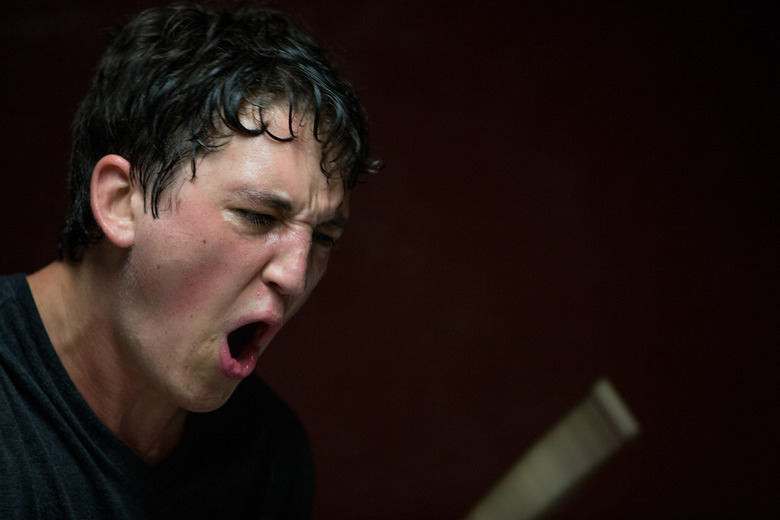 When Whiplash exploded at the 2014 Sundance Film Festival on the way to this 2015 Academy Awards, it wasn't a huge surprise to some. The year prior, director Damien Chazelle had presented a short version of the film. It won the Short Film Jury Prize at the festival for "its wicked sense of humor, fantastic ensemble acting and razor sharp directing."
Based on the strength of that short, Chazelle funded the feature length version and got into Sundance the next year. The rest is history. The feature, which stars Miles Teller and Best Supporting Actor Oscar winner J.K. Simmons, won both the Grand Jury Prize and Audience Award at Sundance then rode that success to multiple awards all the way to multiple Oscars.
Until now, the short that started this all has not been online. But with the Blu-ray of Whiplash being released last week, the short is now available for everyone to see. Watch the Whiplash short film below.
Here's the Whiplash short film via YouTube.
Whiplash Short Film
The Film Stage also points out the below video, an interview Chazelle did with the LA Times talking about the short film and how it made into the feature. To summarize, Chazelle had written the script as a feature film and wanted to direct, but he'd never directed before. So he basically picked one big scene and filmed it as a short to get people interested in making the feature. J.K. Simmons appeared in both. Once the short made it big, some producers actually wanted to recast the role. Which would have been a major mistake, especially knowing that an Oscar, Golden Globe and numerous Critics Awards were in the future.
Here's the video.
Whiplash is now on Blu-ray and if you missed it for some reason, seek it out now. It is without a doubt one of the best films of 2014.