Middle Earth Theme Park Called 'The Shire' Announced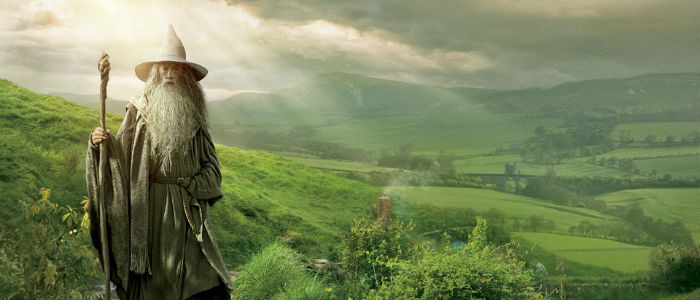 Many groups of fantasy fans have places they can visit in order to play in their preferred world. Harry Potter fans have theme parks and museums. DC fans can go to Six Flags. Marvel and Star Wars are owned by Disney, so those will eventually be covered. But what about Lord of the Rings fans? Sure, they can go to New Zealand where Peter Jackson's movies were filmed, but that's more of a sightseeing trip. Where's the action?
They action may be coming to Spain. The town of Rincon de la Victoria recently announced it will be building a theme part called "La Comarca," which is a rough translation of The Shire. Read more about the Lord of the Rings theme park below.
The Lord of the Rings theme park news first broke on Euro Weekly News a few weeks back, but J.R.R. Tolkien fan site, The One Ring, just noticed it this week. According to the site, eight hectares are being allocated for the park at a cost of 1.7 million Euro. That's basically an 20 acre park that costs $2 million. So it's not a very big park. The mayor of the town, Francisco Salado, said the following:
The Shire will become one of the major tourism attractions of our town. The material will have a very low environmental impact, to create an integrated image in nature. It will be a place in which family leisure, sports and nature will go hand-in-hand in a unique space of great beauty set in a time of fairy tales and the magic of the elves. Without a doubt, Rincon de la Victoria will have a top-rated tourist attraction, which will also add to the variety of attractions of Malaga.
That, along with the size, makes this Lord of the Rings theme park sound more like a regular park. There won't be any big roller coasters or anything. Everything will look like the Shire, but there will be "climbing walls, hobbit homes, swings and slides." There will be stuff to do, fun to be had, but on a smaller scale. It's almost as if it was more suited to a Hobbit sensibility.
Still, it's pretty cool for Tolkien fans that might live closer to Spain than New Zealand that they'll have a place they can go to feel like they're in Middle Earth. What do you think of this potential Lord of the Rings theme park?