The CW Developing DC Comics Team-Up Series As 'The Flash' And 'Arrow' Spin-Off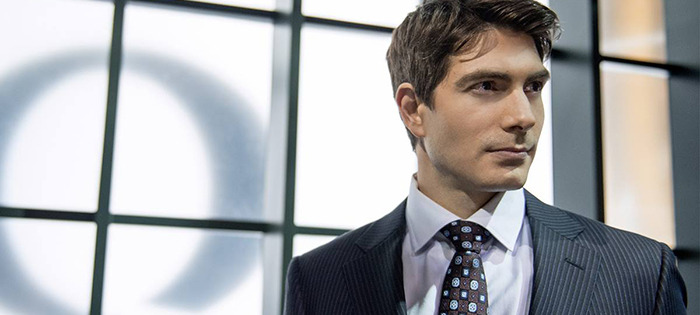 Arrow and The Flash are doing quite well for The CW, and the network is pursuing more shows in the same vein. When Brandon Routh joined Arrow this year there was talk of a potential spin-off show featuring his character, for example. Now we know more about that show, and it won't just be a showcase for Routh. No, this one is a DC Comics team series at the CW, featuring four actors/characters from Arrow and The Flash.Deadline says that Arrow creators Greg Berlanti, Andrew Kreisberg and Marc Guggenheim are working on a team-up series that will feature Brandon Routh, Victor Garber, Wentworth Miller, and Caity Lotz.
Regular viewers of both shows should know what that means for the character roster, with one big question. (Spoilers follow for Arrow.)
The roster, based on that cast, would be Ray Palmer, aka The Atom (Routh); Leonard Snart aka Captain Cold (Miller); and Dr. Martin Stein (Garber) from The Flash. The question is who Caity Lotz will play, given the death of her character Sara Lance on Arrow — a death which has haunted the show's entire third season. So, in all liklihood, the resolution of this season could play into the new show. There are four episodes left in the current season, so hopefully Lotz's participation in this show isn't a spoiler.
This development is still in early stages, so things could change; characters could be added, for example. Deadline also says that the series is being referred to as "a superhero team-up show," which implies several more heroic types than are currently mentioned. The site also says "the new project will include three major DC Comics characters who have never appeared in a TV series." So start your guesses now.