'Creed' Synopsis Says Rocky Balboa Has His Own Battle In The New Film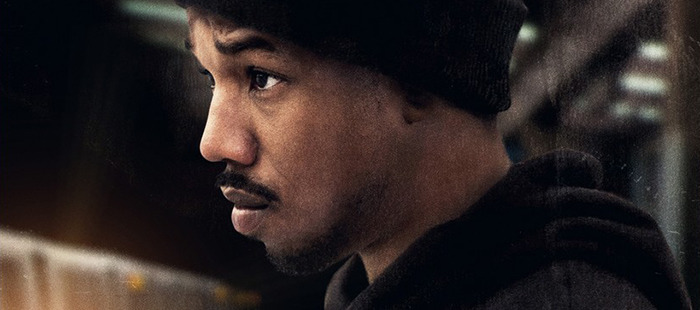 Creed sounds like a great way to structure a new chapter in the very long-running Rocky saga. For this film, Sylvester Stallone returns as Rocky, but he's not the central figure. Rather, Rocky is working as trainer to Adonis Creed (Michael B Jordan, above), the son of his old rival Apollo Creed. In other words, Rocky is stepping into the shoes of his old trainer, Mickey. Now a Creed synopsis has surfaced, giving us a few new details about the story, including one which suggests the end of Rocky's own path could be near.Badass Digest found this rundown of Creed:
Adonis Johnson (Jordan) never knew his famous father, world heavyweight champion Apollo Creed, who died before he was born.  Still, there's no denying that boxing is in his blood, so Adonis heads to Philadelphia, the site of Apollo Creed's legendary match with a tough upstart named Rocky Balboa.
Once in the City of Brotherly Love, Adonis tracks Rocky (Stallone) down and asks him to be his trainer.  Despite his insistence that he is out of the fight game for good, Rocky sees in Adonis the strength and determination he had known in Apollo—the fierce rival who became his closest friend.  Agreeing to take him on, Rocky trains the young fighter, even as the former champ is battling an opponent more deadly than any he faced in the ring.
With Rocky in his corner, it isn't long before Adonis gets his own shot at the title...but can he develop not only the drive but also the heart of a true fighter, in time to get into the ring?
So Rocky is sick, perhaps with cancer, or Parkinson's syndrome, which has afflicted Muhammed Ali since the '80s. (A correlation between Ali's syndrome and his boxing career has been debated.) Could this be the last Rocky movie? Probably not, but we're excited to see how this turns out.
We'll find out when Creed opens on November 25. Ryan Coogler (Fruitvale) directs from a script he wrote with Aaron Covington. The cast features Stallone as Rocky, Michael B. Jordan as Adonis Creed, and Phylicia Rashad, Graham McTavish, and Tessa Thompson.