WTF: This Spin-Master Legendary Yoda Toy May Kick Your Ass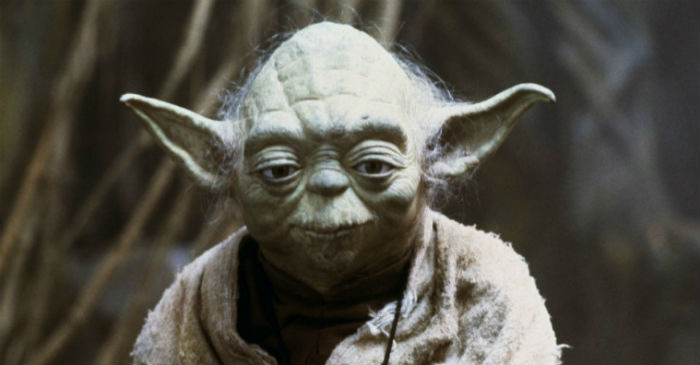 The buzz of New York Toy Fair is finally wearing off but, when an event is that big, a few things will always fall through the cracks. One example is a tease of an upcoming Star Wars toy by Spin-Master. It's called Legendary Yoda and we don't know exactly what it does but a teaser video is about as tantalizing and fun as teaser videos gets. Check out the Star Wars Legendary Yoda from Spin-Master below.
Thanks to Gizmodo for the heads up. Heres the video:
Star Wars: Legendary Yoda
Here's the YouTube description of what could be coming in September:
EMBARK ON A PERSONAL JOURNEY TO JEDI MASTERY WITH LEGENDARY YODA.
The Star Wars Legendary Yoda interactive robotic toy!
Be on the lookout for more details about Legendary Yoda before training beings in Fall 2015!
Watching the video, I picture Yoda from the end of Attack of the Clones, but maybe that's just the name "Spin-Master" talking. No matter how much movement it has though, having a conversation with Yoda will be a blast.