Colossus To Be Recast For 'Deadpool'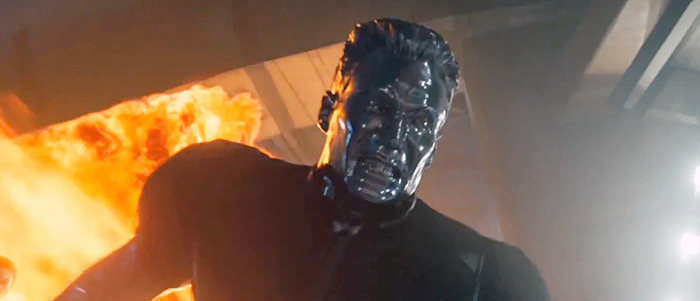 Last week when we heard Colossus would show up in Deadpool (not exactly a surprise, as he's in the script that the screenwriters encouraged people to read months ago) we wondered if Daniel Cudmore would return for the role. He's played the character a few times already, in films like X-Men 2,  X-Men: The Last Stand, and X-Men: Days of Future Past. But now Cudmore himself says he's not doing the gig.
Which leads us to wonder: with Colossus recast, does this mean we'll see the character in new or different form in X-Men: Apocalypse?
The actor tweeted the news:
Thanks everyone for all the support for me 2 reprise the role of #Colossus in #Deadpool but unfortunately it won't be happening for me con't

— daniel cudmore (@danielcudmore) February 17, 2015
I've had a blast playing such an awesome character over the years! #Deadpool will be kick-ass with #TimMiller and @VancityReynolds #BestFans

— daniel cudmore (@danielcudmore) February 17, 2015
Maybe a Russian actor will be cast in the role this time? More to the point, will Simon Kinberg and Bryan Singer have anything to do with the choice of actor? It seems weird to cast an actor just for this movie when there's a good chance (we hope) that Colossus will appear in future X-Men films.
The guy doesn't age much, being a mutant of steely constitution. So even though X-Men: Apocalypse opens months after Deadpool, and could be the story that really introduces the new version of Colossus, the same actor could play him in Deadpool. We know who Colossus is; he doesn't need a big intro or origin every time he shows up.
One way or the other, Deadpool will be in theaters on February 12, 2016, with Ryan Reynolds in the title role and supporting turns from Gina Carano and TJ Miller.